This is part II of my Sailor Moon x Universal Studios 2019 haul. You can find the first part here.
The next three items I got are related to the Sailor Moon attraction and amusement park. 
Universal Heart Compact: Similar to last year's Cutie Universal Rod, the Universal Heart Compact is used for the Sailor Moon attraction. It lights up and reacts to the events of the Sailor Moon ride. By itself, the compact can still light up with the colors representing each of the ten senshi. A pink strap is included so you can wear it around the neck.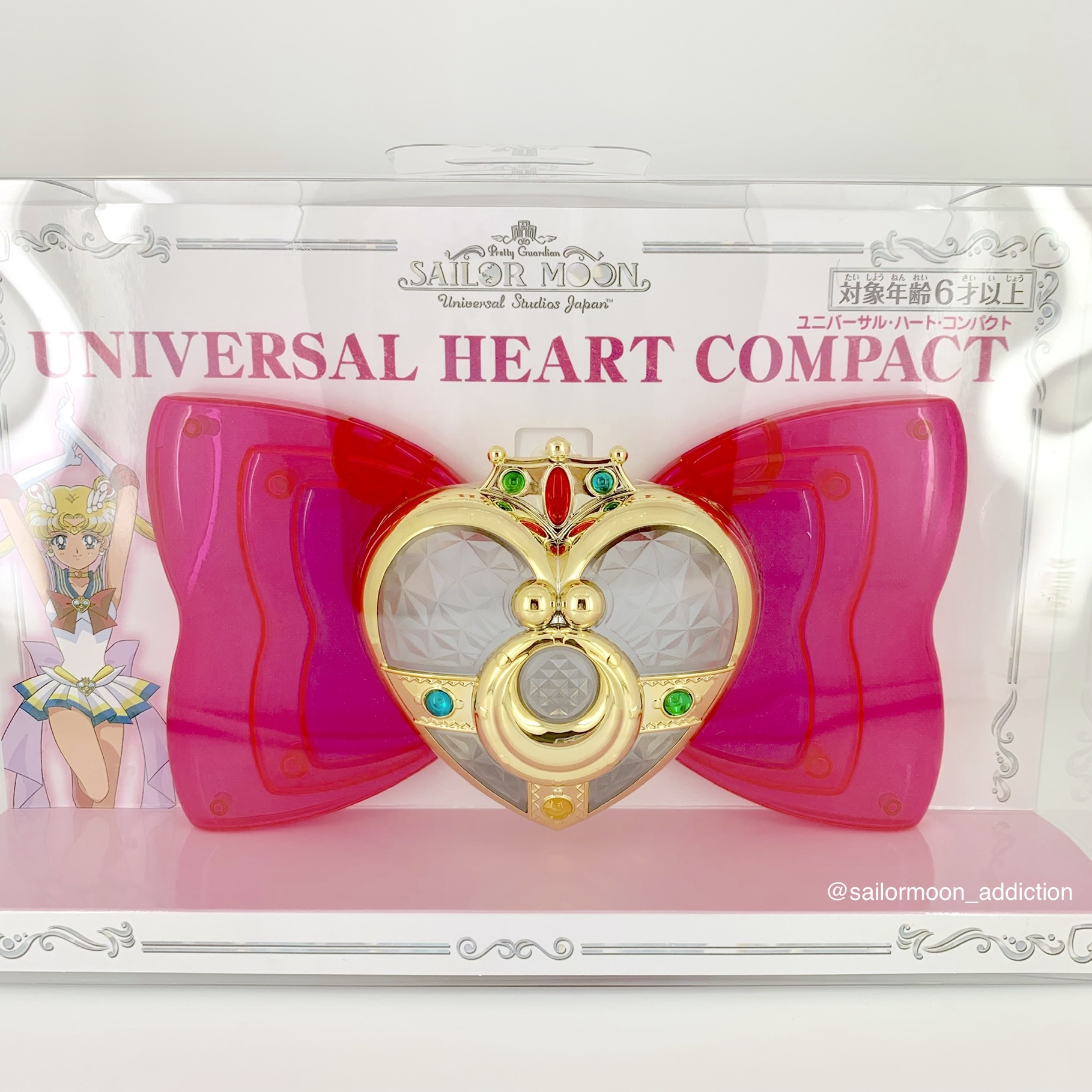 Popcorn Bucket: This popcorn bucket is exactly like 2018's version except the design has been updated to the Cosmic Heart brooch (instead of Crystal Star). I love the crystal-like heart that reflects different colors. So much sparkle! Also included is strap with new patterns to match this year's attraction.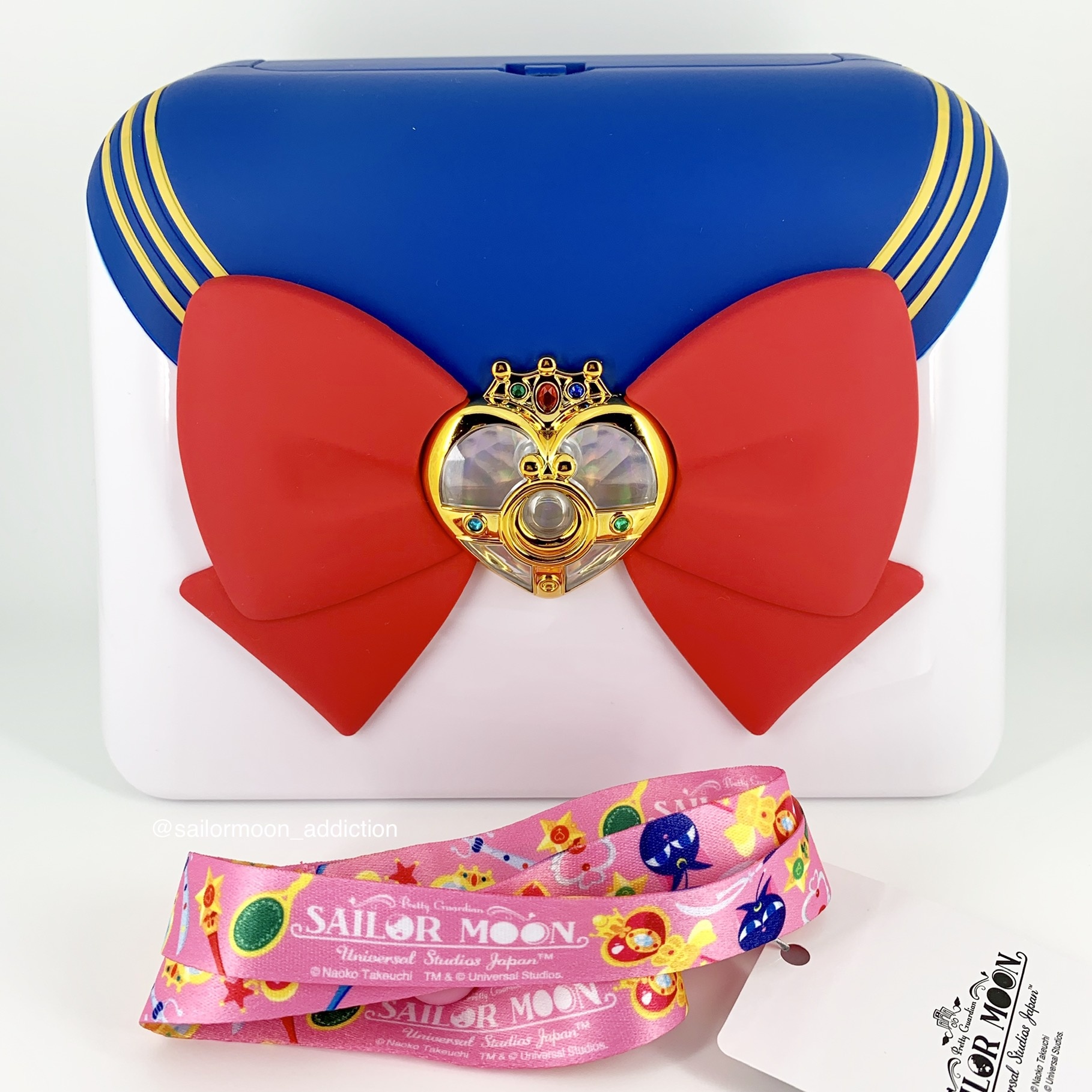 Rainbow Chalice Water Bottle: This is so beautiful in person, and the sculpture is nicely done. You cannot tell it's a water holder by simply looking at it. When you gently push on the heart gem, the lid pops open to reveal the hidden cap and straw. The straw is folded inside, safely tucked away from view when not in use. Of course, a shoulder strap is included so you can carry the Holy Grail with you around the park.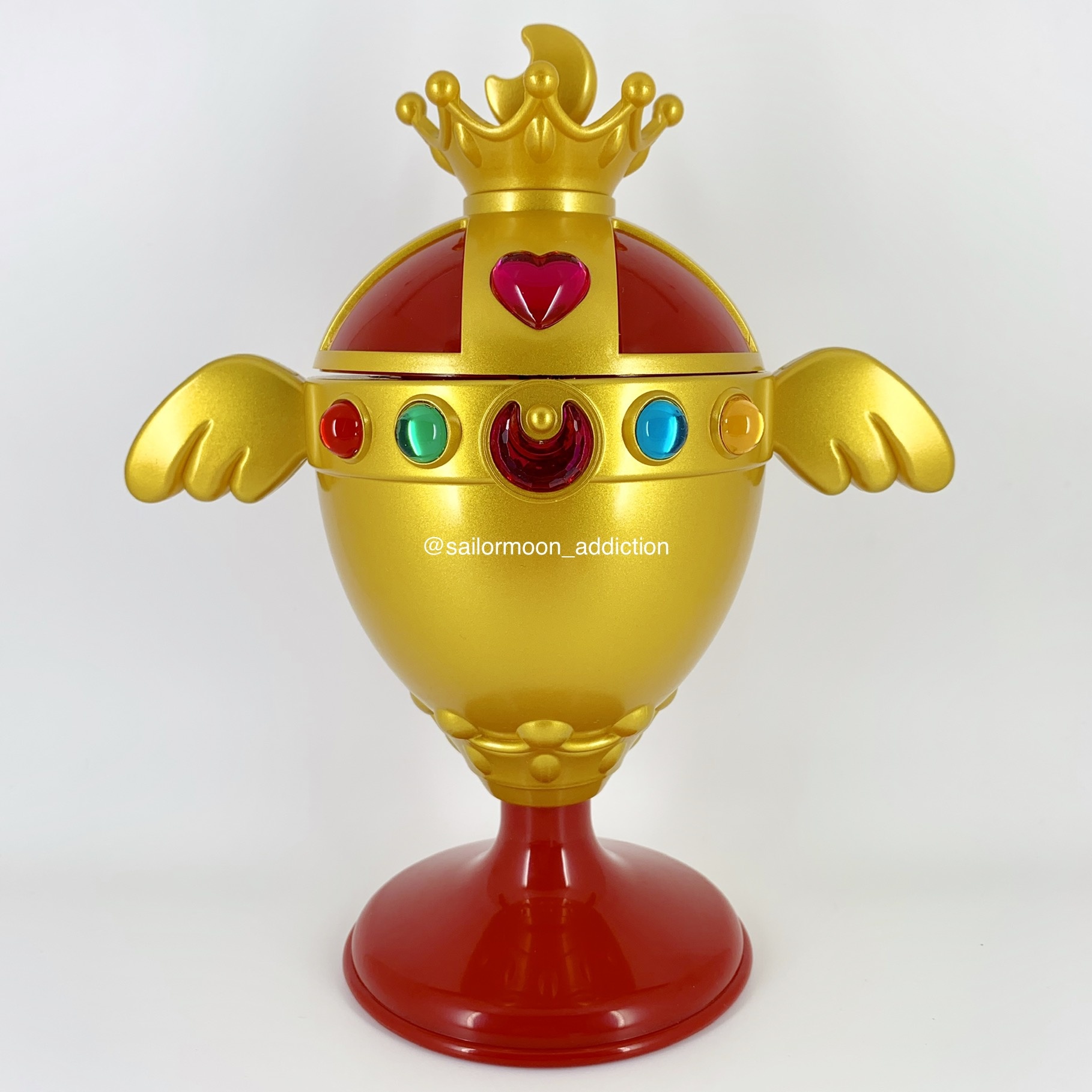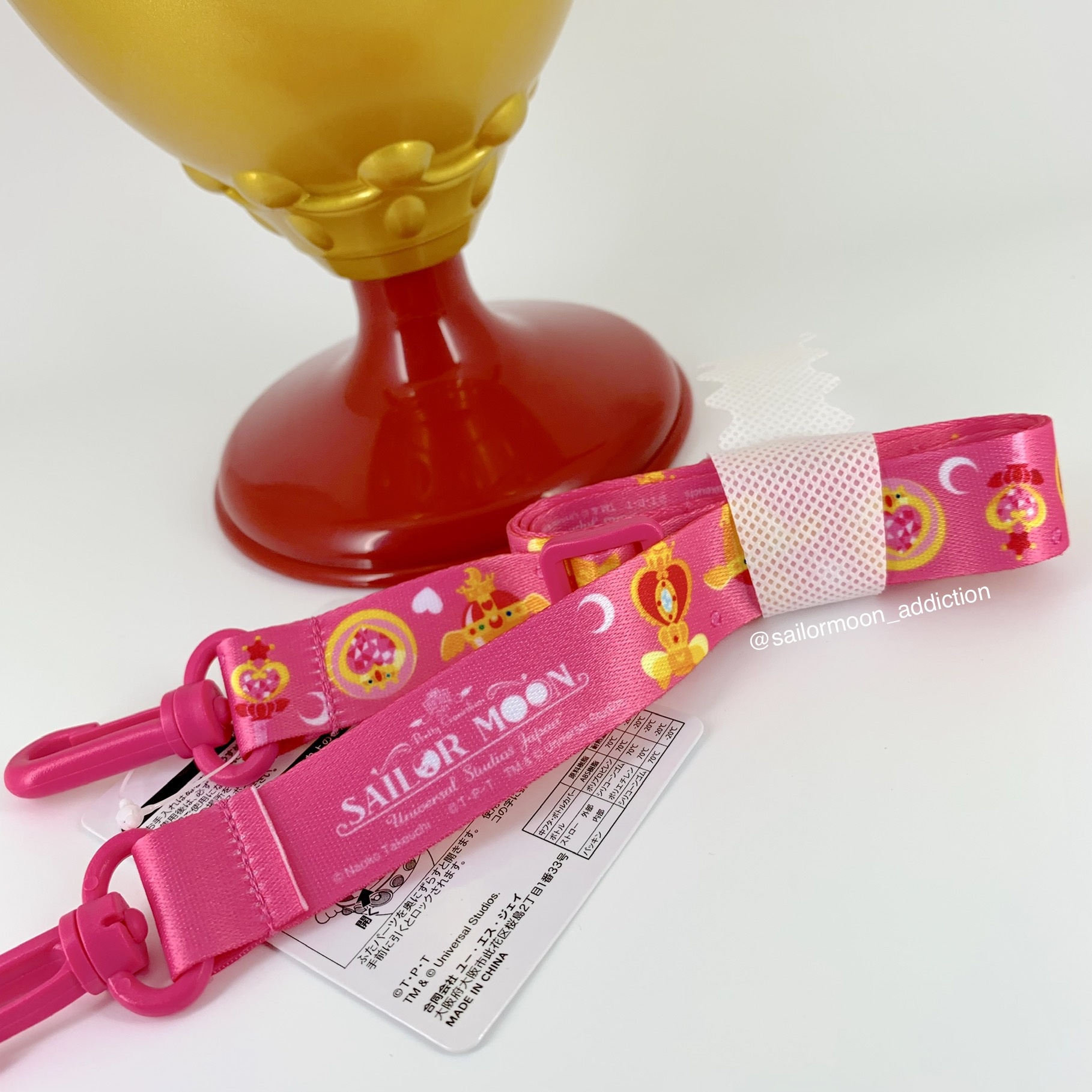 My verdict: I love all of these items. It would have been awesome if I were able to go to USJ and actually use the Universal Heart Compact for the attaction. However, it's still such a nice collectible item, plus it lights up even without being at the event. The popcorn bucket is like last year's, except USJ did a better job with the Cosmic Heart design. Last but not least, the Rainbow Chalice Water Bottle is simply amazing. It is such a nice addition to the popcorn bucket, and probably the most beautiful souvenior cup I've seen. All three of these items are specific to the amusement park, but I think they all make great collectibles.