After last year's success of the Pretty Guardian Sailor Moon: The Miracle 4-D, Universal Studios Japan is hosting a brand new 4-D experience featuring all ten senshi this year! The attraction is available between May 31, 2019 and August 25, 2019. Of course, a lot (I mean a LOT) of merchandise were released, and sold only at Universal Studios Japan in Osaka. I wasn't able to go personally, but was able to get quite a bit of goodies with the help of a personal buyer from Instagram (@pandamoniann).
There are many items to go through, so I divided this review into separate parts to save you the trouble of scrolling forever.
First up is the carry-on suitcase.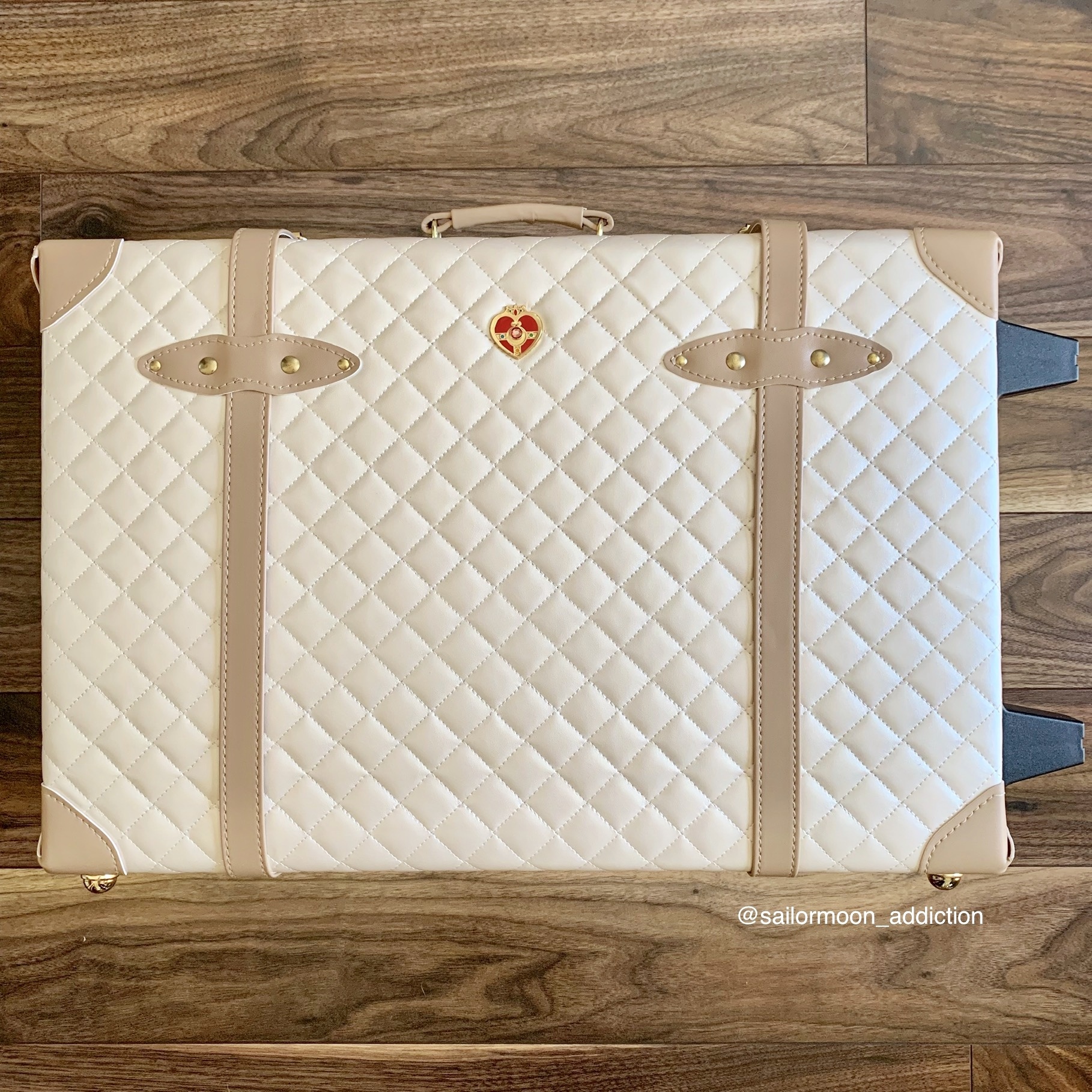 This suitcase is beautiful in person, and was not cheap to ship! The exterior is cream white in color and gives a leather like appearance. It feels very soft but delicate, so you'll need to be careful when using it. As a carry-on suitcase, however, you'll at least have more control over it. I would never check-in this thing! Near the top center of the case is Sailor Moon's Cosmic Heart Compact. There are two handles for carrying, and an extendable handle on the side for pulling or pushing.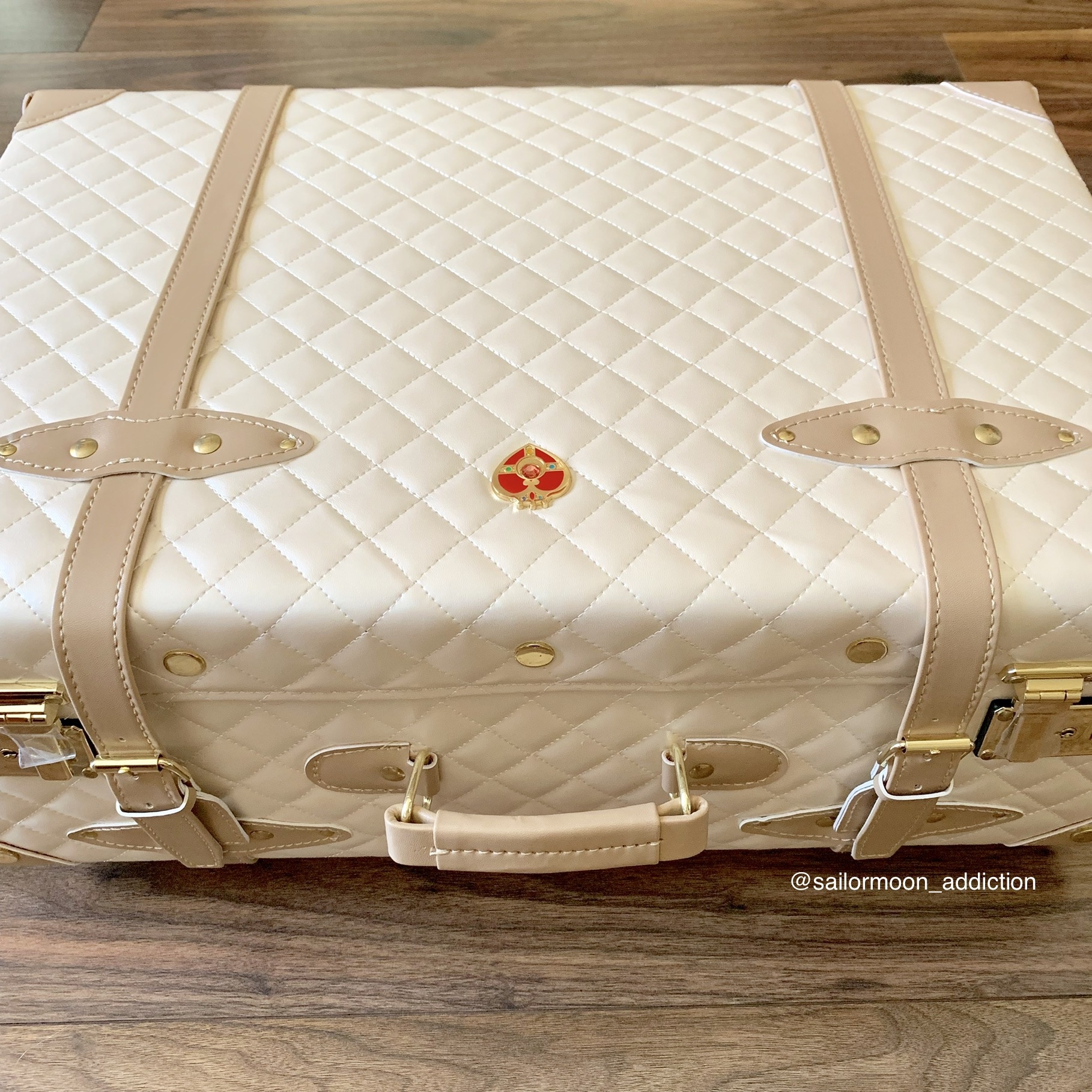 The interior lining is new original artwork inspired by Sailor Moon. The pattern design is very fitting for this suitcase, and I love the pink accent color for straps, zipper, and etc.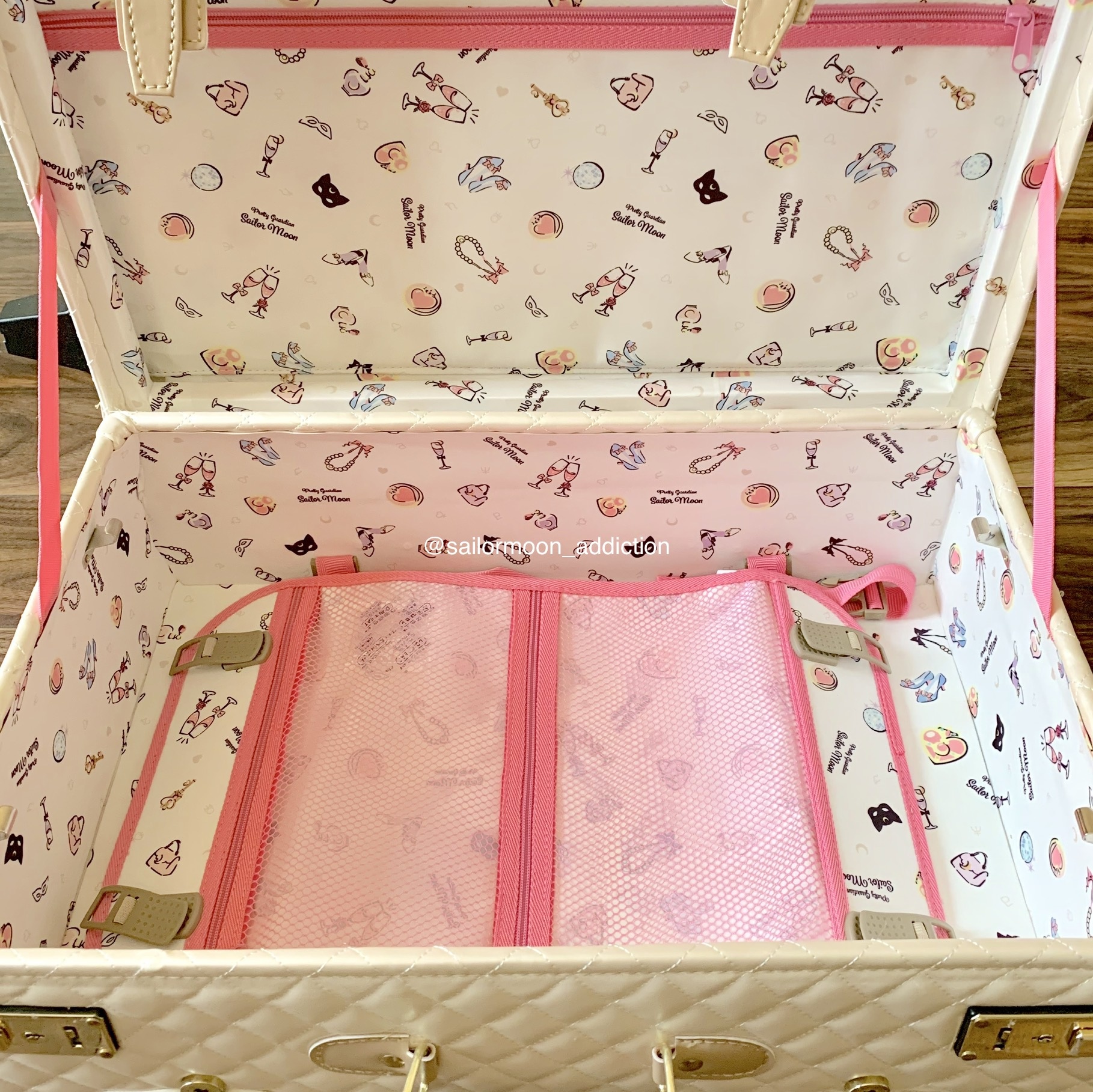 Here's a closer view of the lining pattern.
The suitcase is quite roomy (if you try). If you refer to the first photo, all of those items were inside this bag during shipping. I also purchased a toiletry bag with the same pattern as the interior (to be reviewed later), which works perfectly with this suitcase.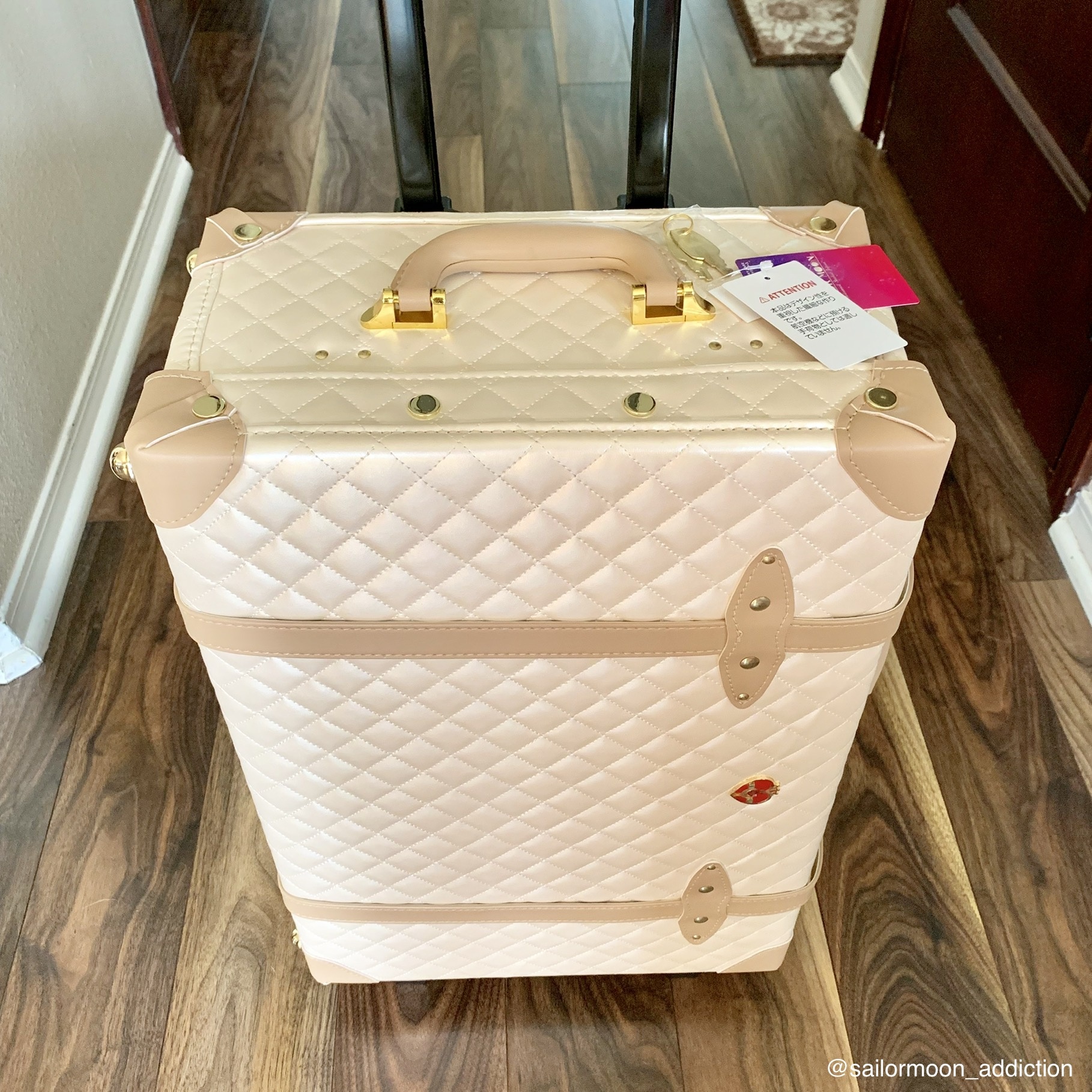 My verdict: I really like this carry-on suitcase. The only downside is the exterior feels a bit delicate, and I have a fear of scuffing it when putting it up in the overhead compartment of an airplane. Otherwise, the suitecase feels sturdy enough. There are two keys (one spare) for locking, although I don't think you can lock your luggage nowadays anyway. My favorite part is the interior, but the exterior design is also very nice and classy. The collector part of me does not want to use this suitcase (as with everything Sailor Moon), but the fan part of me want to bring it everywhere! Part II will be up shortly and linked here.
What do you guys think?