I'm guilty of not updating my site as much as I had hoped. I've added a ton of items to my collection, and you'll see them if you follow me on Instagram @sailormoon_addiction.
The latest item I purchased is the Box Lunch exclusive Sailor Moon pink crossbody. It went live online some time on Friday, August 13th, and was sold out very quickly (maybe 30 minutes or so?). I managed to grab one in time, and it surprisingly arrived very fast. In fact, it came right on my birthday on the 17th!
Many of you, including myself, were confused by the brand of this bag. Box Lunch advertised it as "Box Lunch Exclusive Fashion Collection", so many of us thought it was made by them. The tag on the bag, however, states that it is manufactured by Loungefly.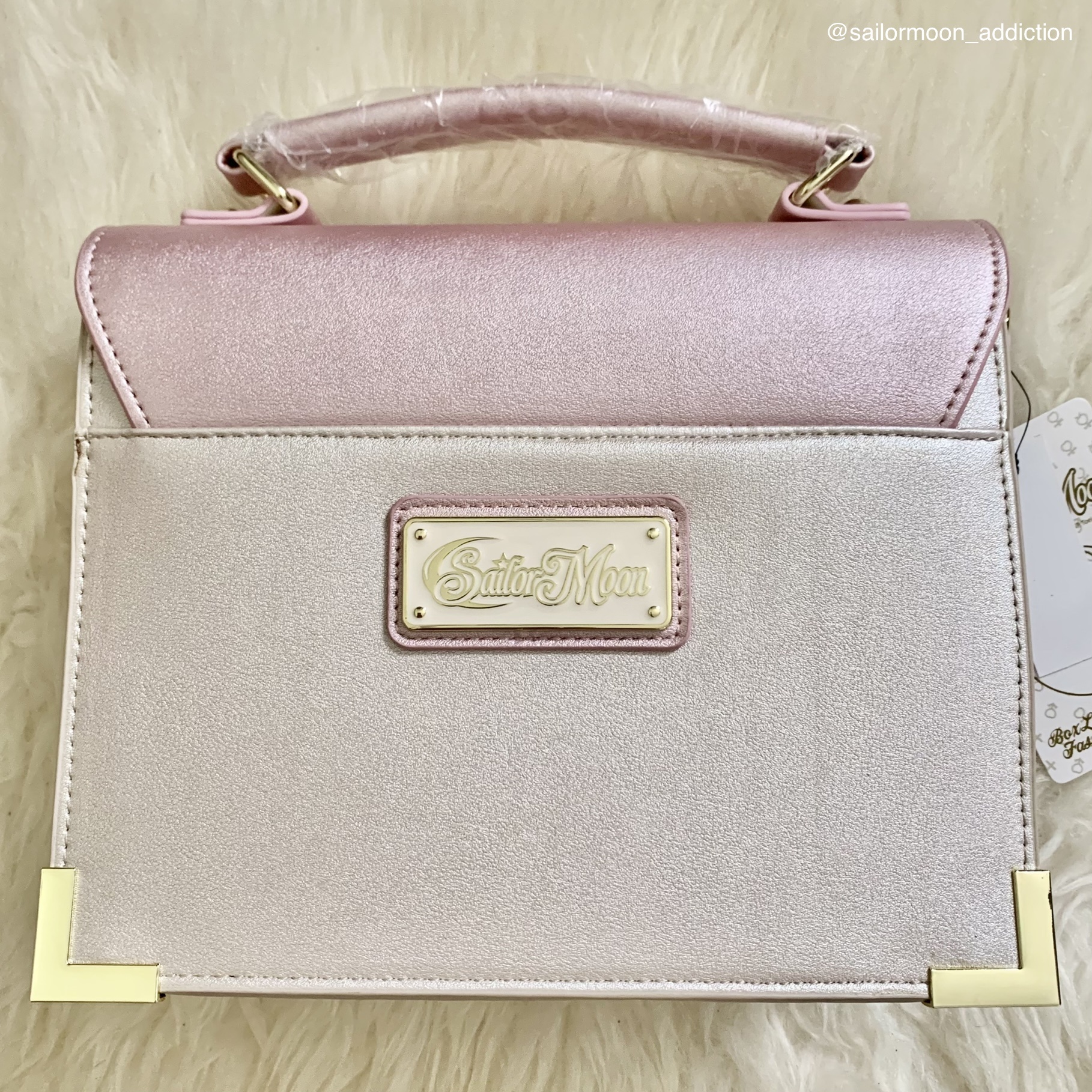 This particular bag caught my eye for its color (as you already know, I love pink). However, the design of the bag is also very nice. It's very chic and feminine. The main color of the exterior are two shades of shimmery pink. The lighter color is a very pale pink. The material is simulated leather, which makes this bag very affordable to most people. The retail price is $69.90 plus tax where applicable.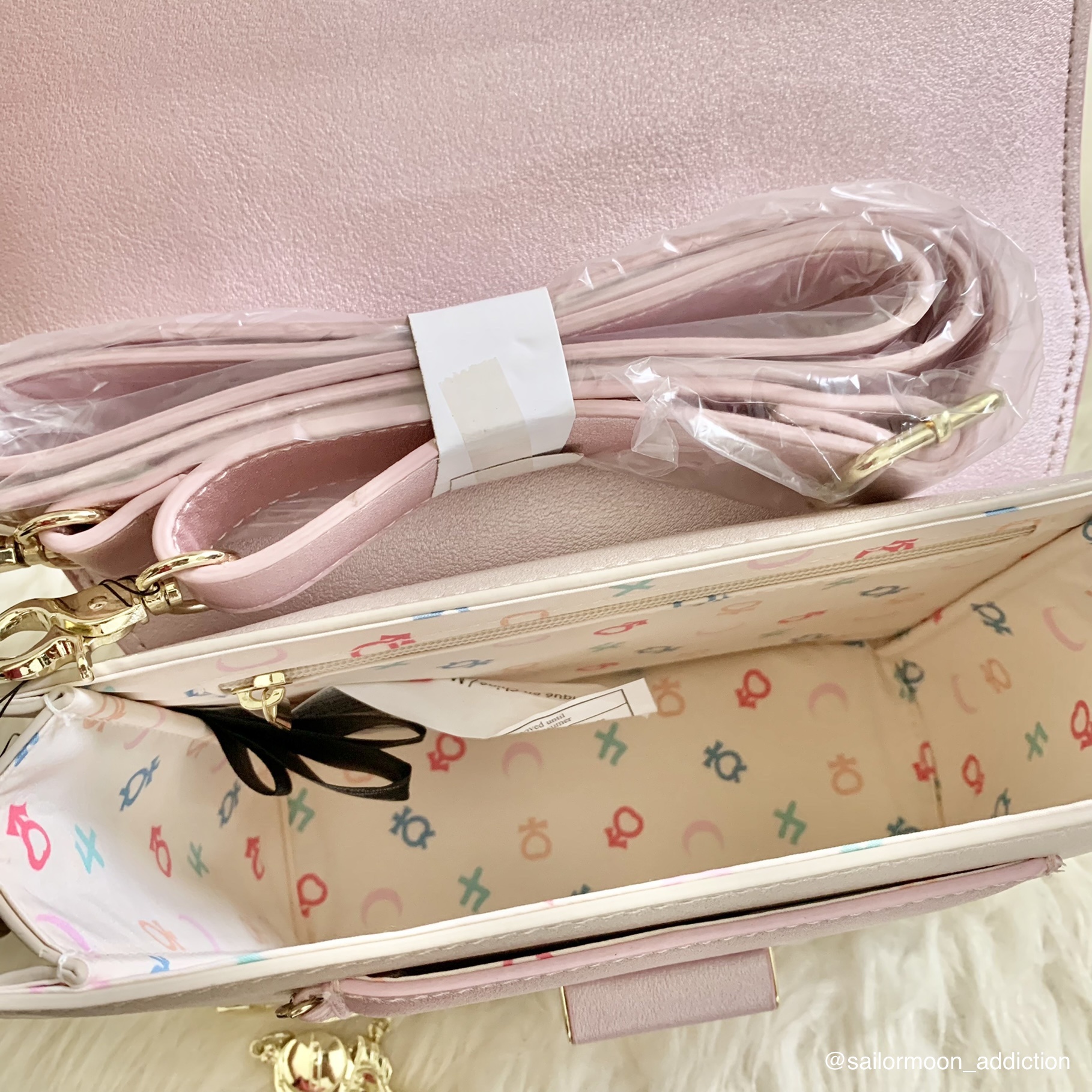 The interior lining is a pattern of the inner senshi planetary symbols. There's also a zippered pouch to store flat items card IDs and cards. The overall measurement of the bag is about 9" W x 7" H x 3.5" D. There's a handle as well as a strap on the bag. The metal parts are gold, and I love the Cutie Moon Rod enclosure! It reminds me of the Moon Stick bag from the first Sailor Moon x Samantha Vega collaboration.
Overall, I reallly like this bag! I love the design and the color. It's a perfect size for daily use. It can fit everything I need without being bulky. Hopefully, this bag will come back in stock soon for those who missed it. There's also a backpack in the same line, which I wasn't able to buy in time. Did you get this crossbody? What did you think of it?