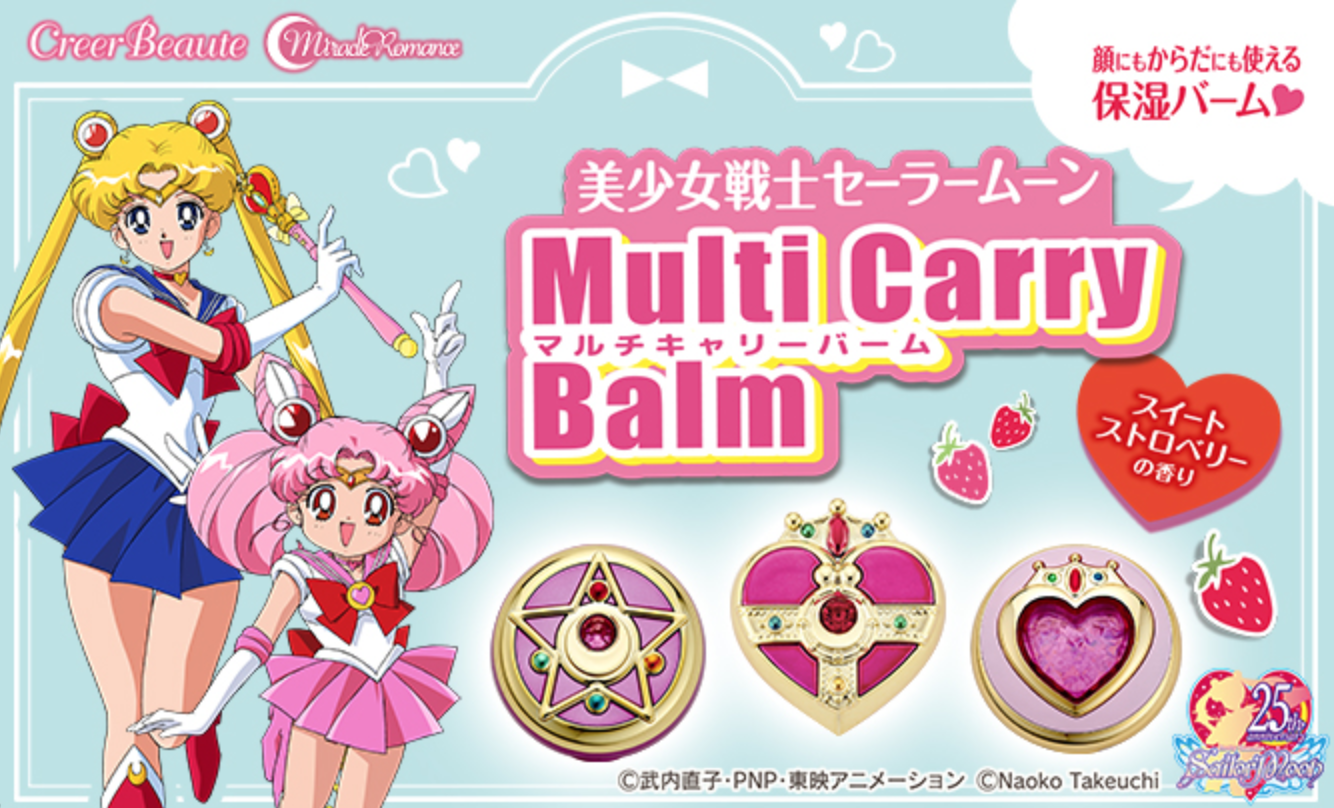 Bandai Creer Beaute's Sailor Moon Miracle Romance Multi Carry Balm 4 (yes, the 4th set!) is available for preorder on Premium Bandai.
Multi Carry Balms are basically moisturizing lip balms. In this 4th version, there are three case designs you can choose from: Sailor Moon's Cystal Star Compact or Cosmic Heart Compact, or Sailor Chibi Moon's Prism Heart Compact.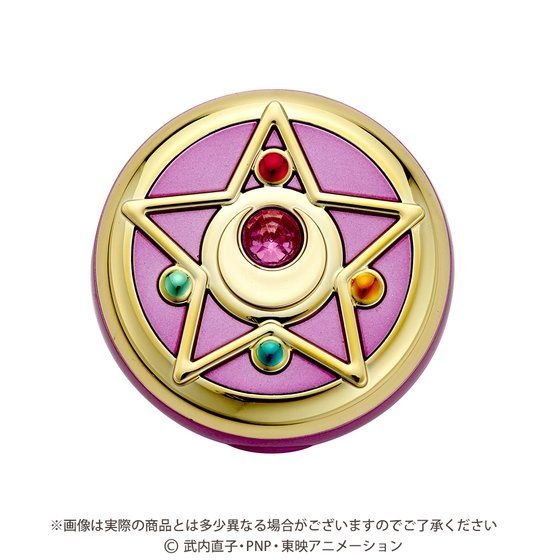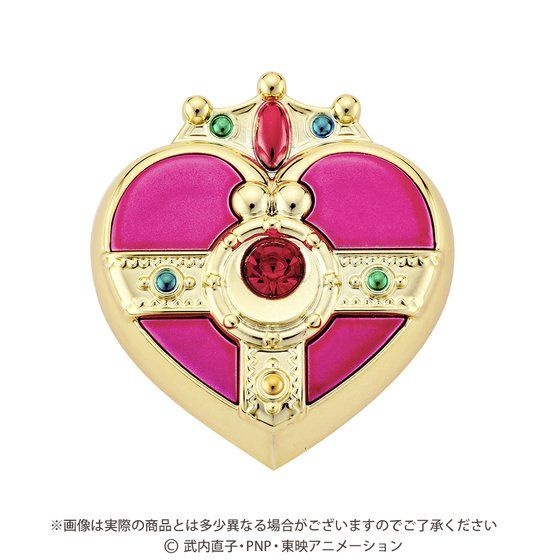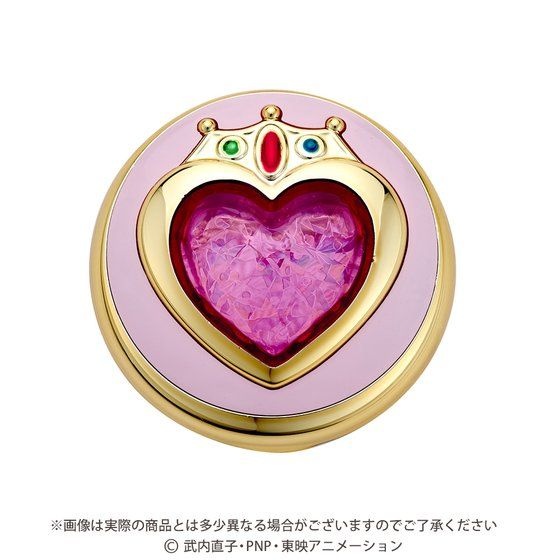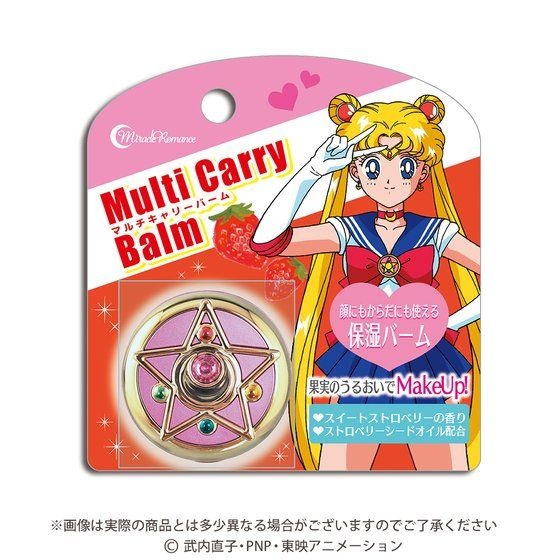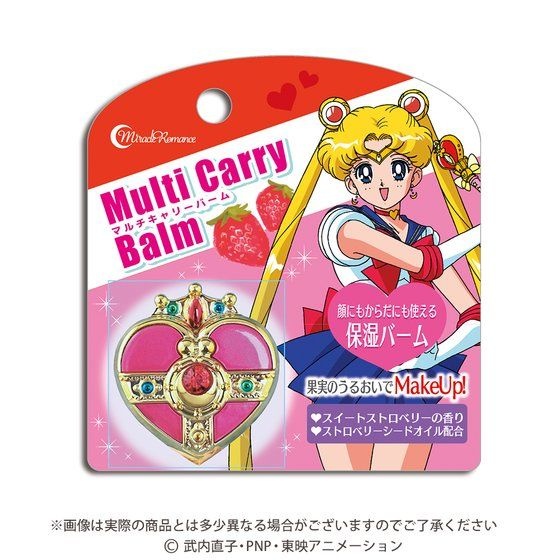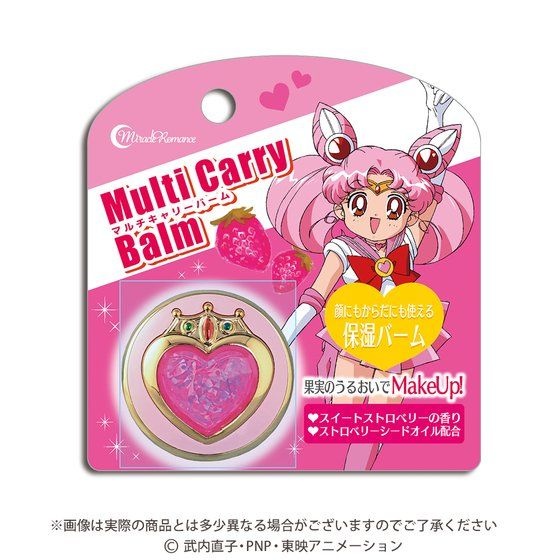 The price for each one is 1,058 yen (tax included). They are scheduled to release on July 23, 2019.
Please check out my How to Buy page for instructions on how to purchase them from Premium Bandai.