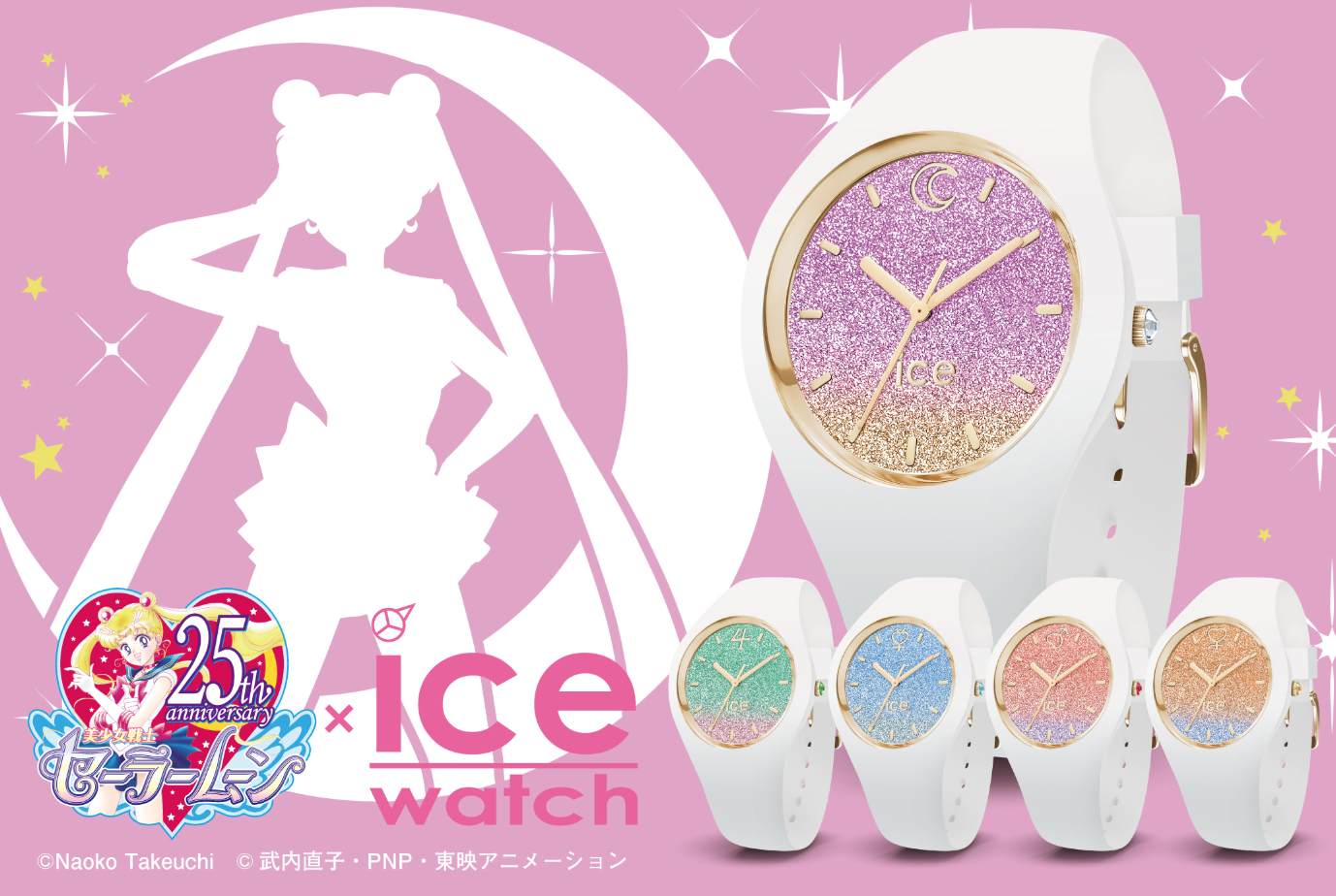 As part of Sailor Moon 25th Anniversary lineup, Ice Watch will be releasing five watches based on the five inner senshi - Sailor Moon, Sailor Mercury, Sailor Mars, Sailor Jupiter, and Sailor Venus. The face of the watches look very sparkly, and the colors are inspired by each character. The strap is made of white silicone rubber. Each senshi's symbol denotes the 12 o'clock mark. In addition, there will be a Swarovski crystal on the crown. Again, the crystal color will match the individual senshi.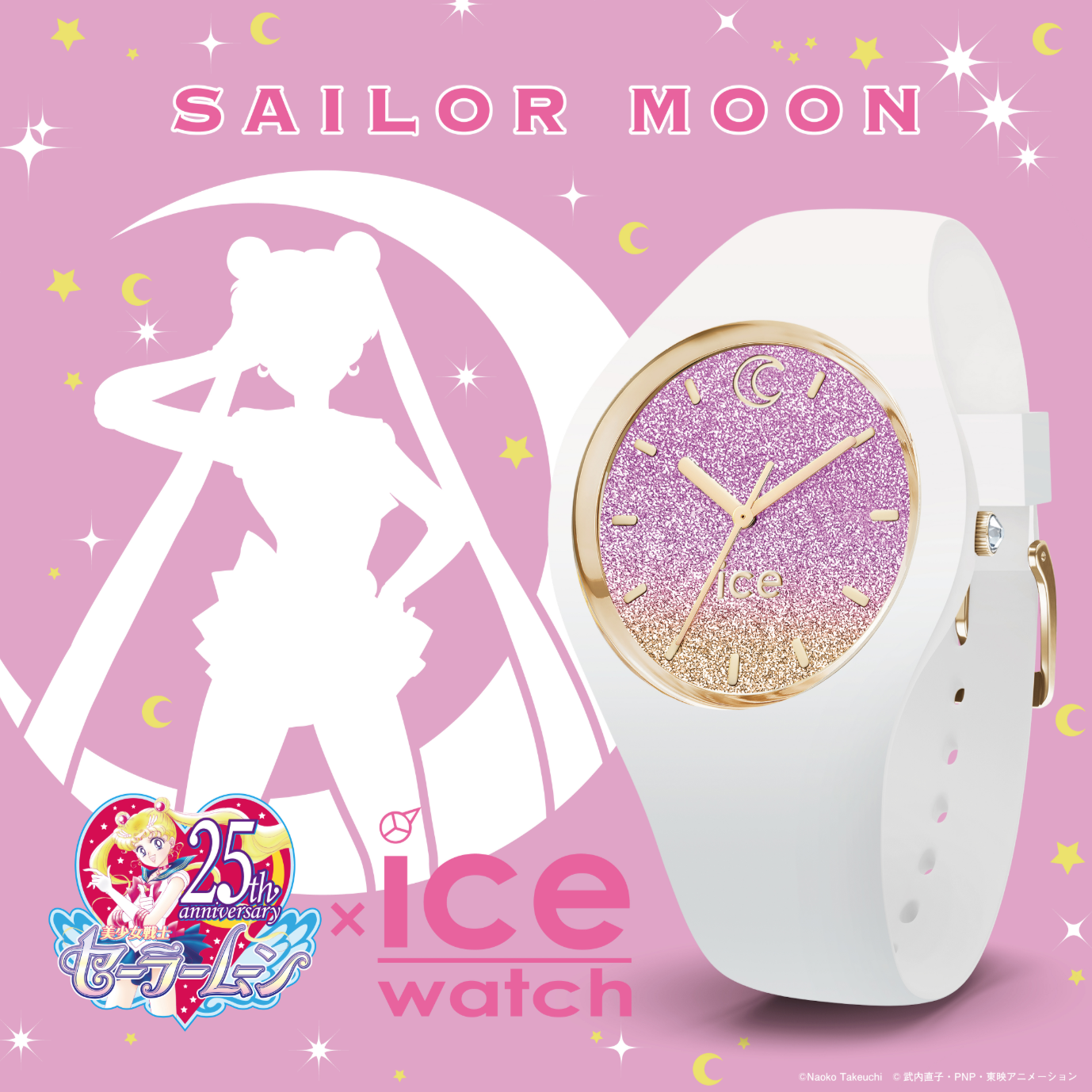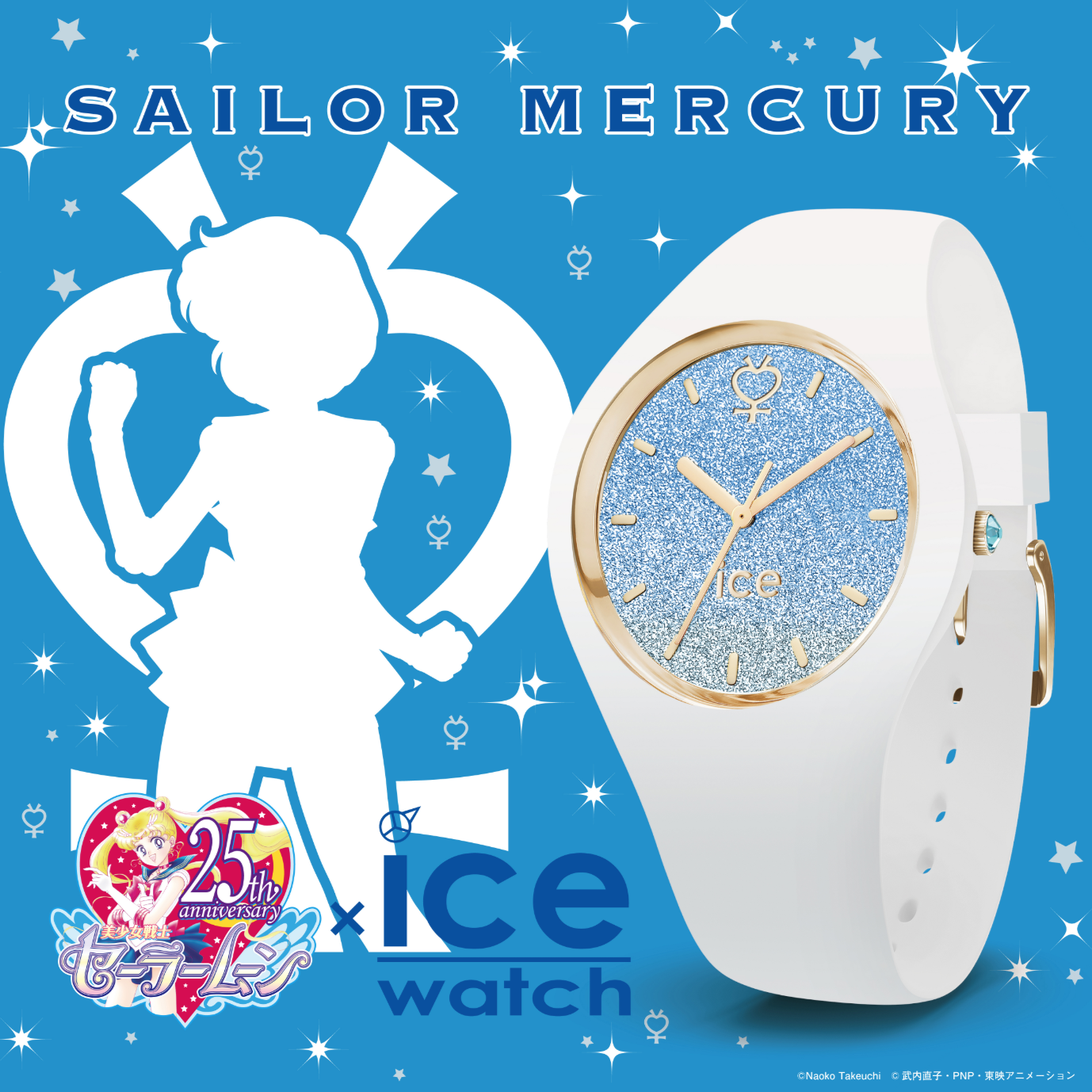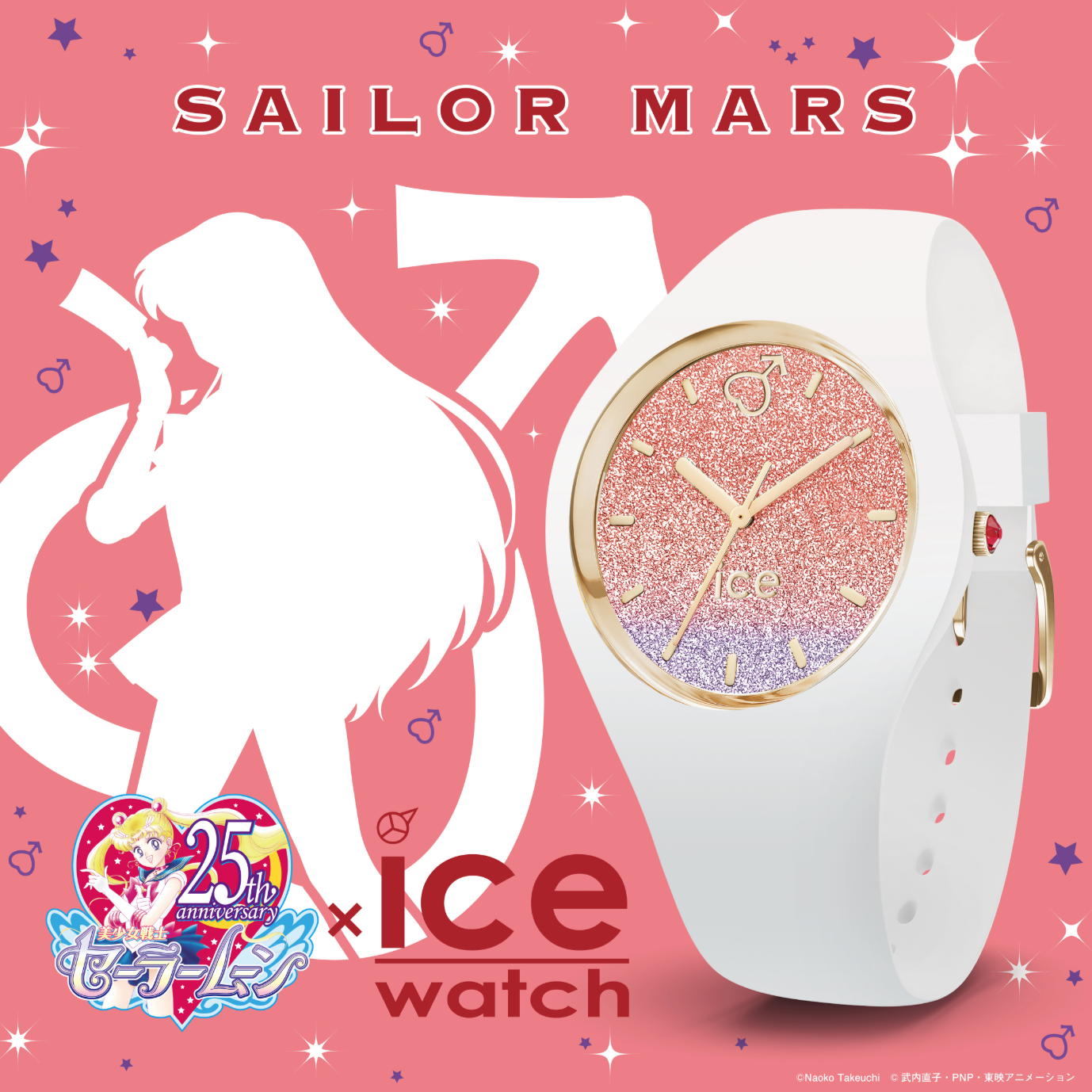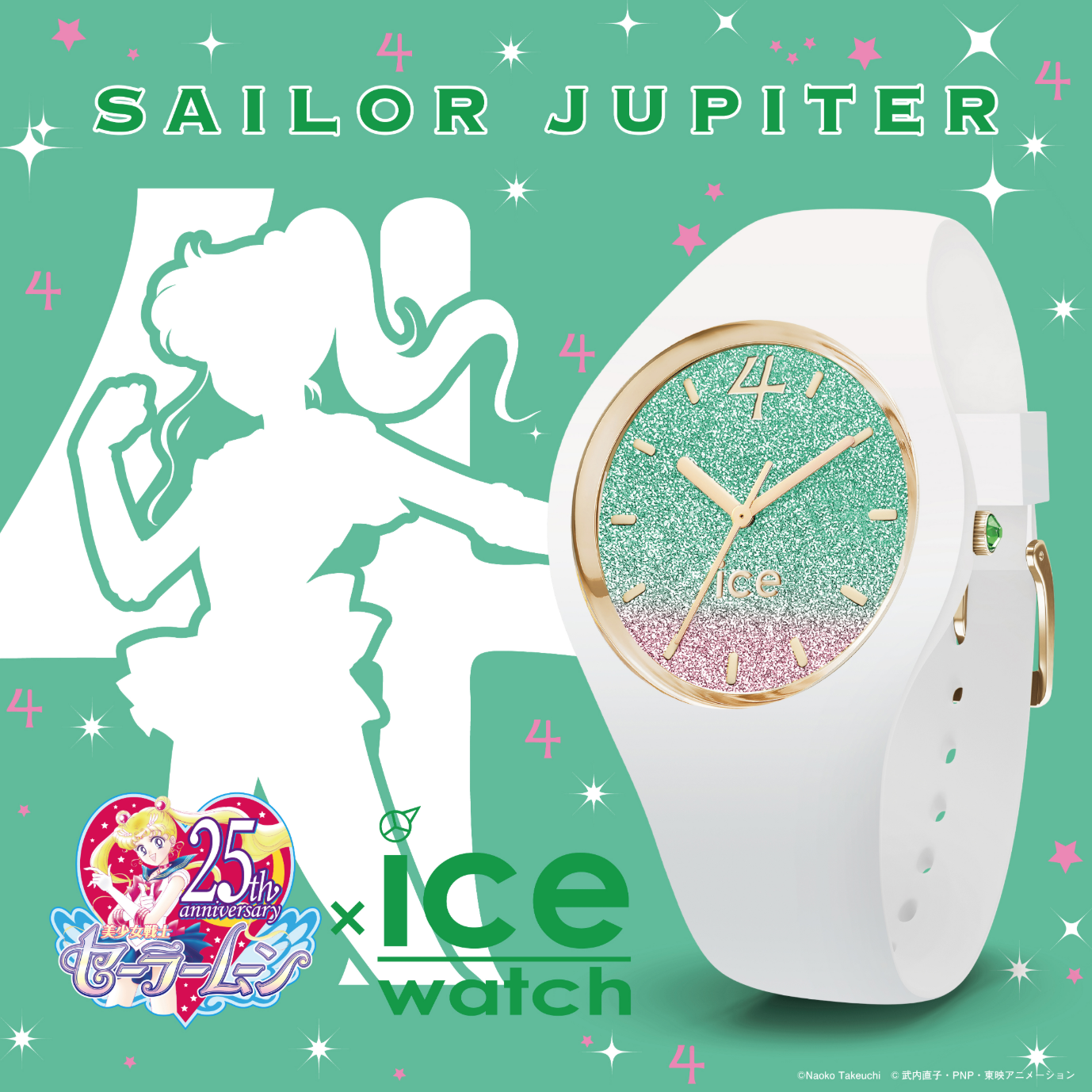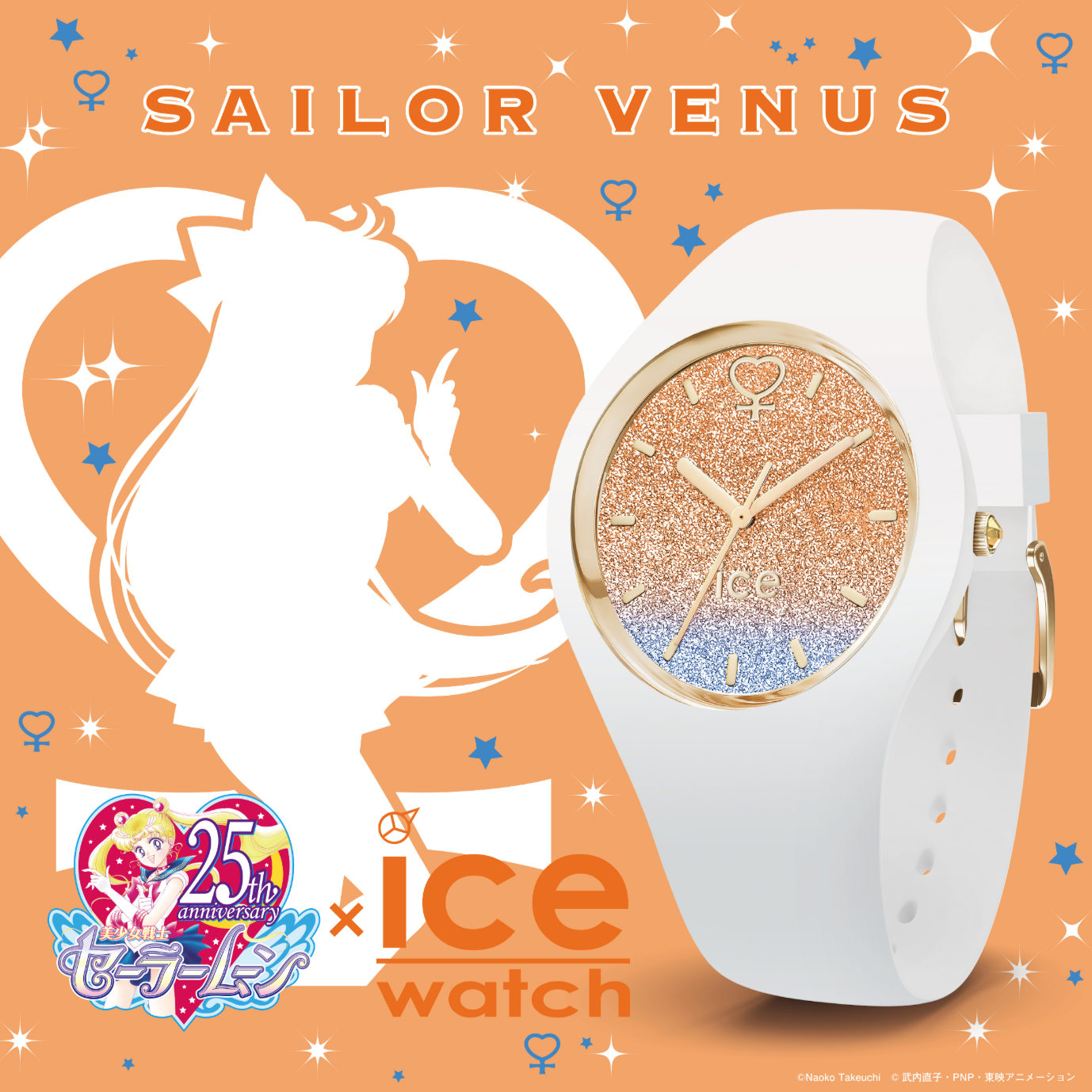 The back of the watch is engraved with Sailor Moon 25th Anniversary logo.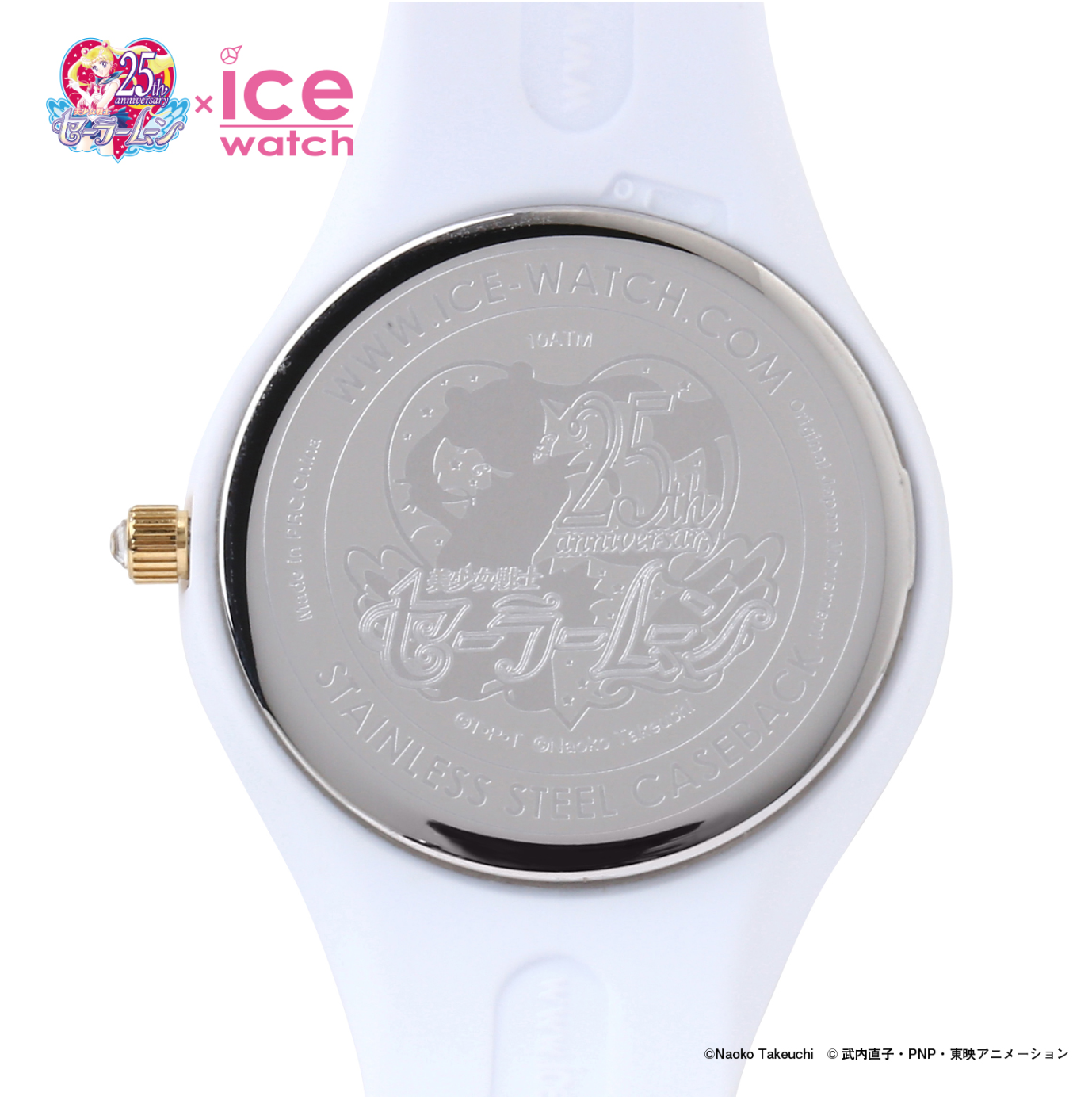 The price of each watch is 17,280 yen (tax included). These watches will only be available at the Ice Watch store for a limited time in Shinjuku and Osaka. There's a limit of 3 per design, per person (total of 15 if you purchase the max amount allowed). The watches will be sold be between August 21, 2019 through August 27, 2019.