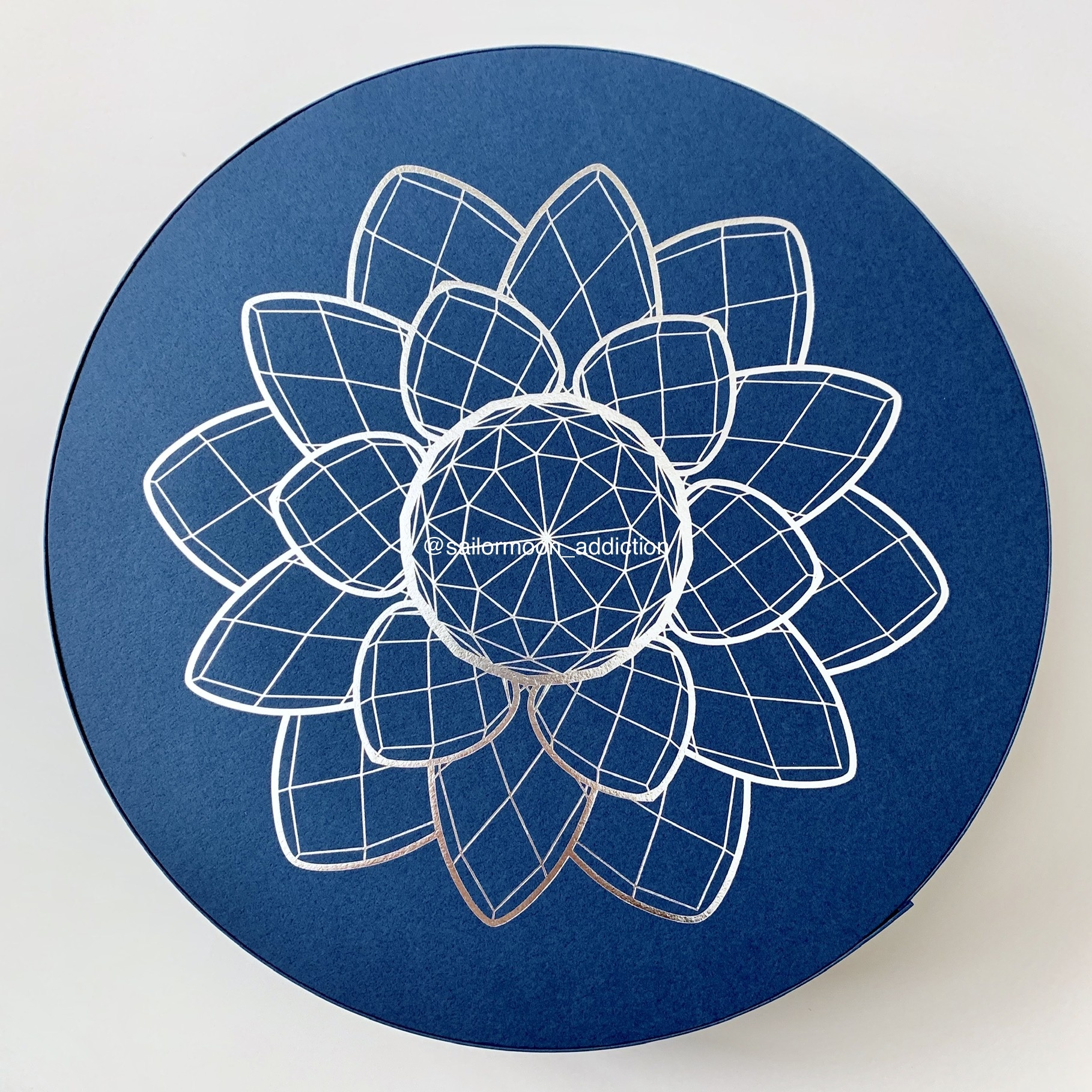 Towards the end of 2018, XFLAG released the Sailor Moon Crystal x Monster Strike mobile phone game. It required a Japanese iTunes account in order to download and play. I wasn't able to play the game, but that did not stop me from acquiring some of the merchandise that were released.
One of the items I purchased is referred to as the "Phantom Silver Crystal Box". This limited edition box was given to 500 lucky winners by lottery. The box included: Sailor Moon acrylic phone stand, Silver Crystal phone charm, Princess Serenity phone flip cover (there's a mirror inside too!), portable power bank, and microfiber hand towel.
Of course, I did not win this boxset. Even if I were eligible to enter the lottery, I probably wouldn't have won it since I have terrible luck when it comes to random drawings! I purchased this set through a Japanese marketplace site, from someone who was lucky enough to win one. It cost me just around $100 USD (before shipping).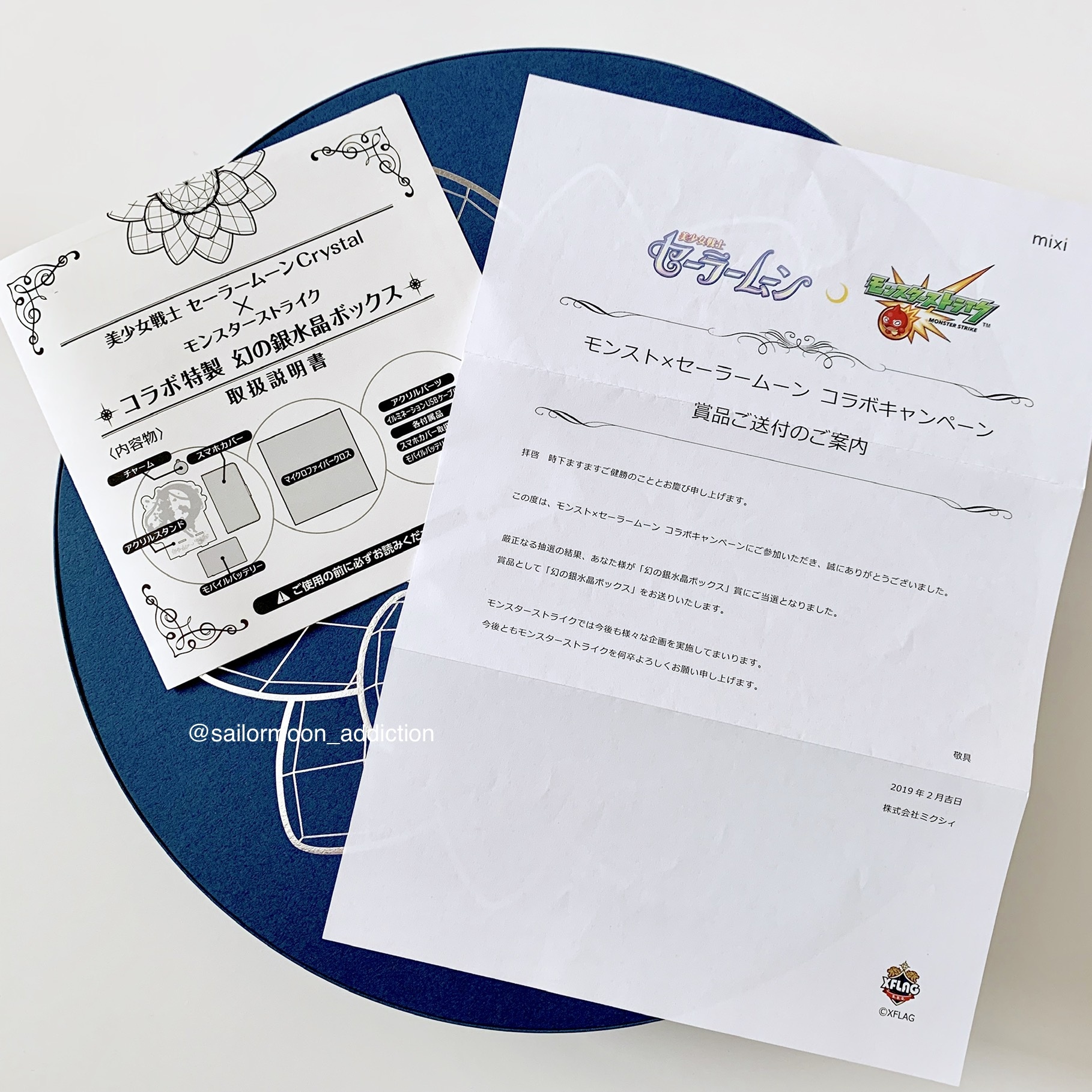 I really enjoy all of the new artwork created for the game. It's a nice blend of Sailor Moon Crystal and Monster Strike character design. The best part about this boxset is that pretty much all of the artwork of the Senshi, Princess and Villains are printed across the different items.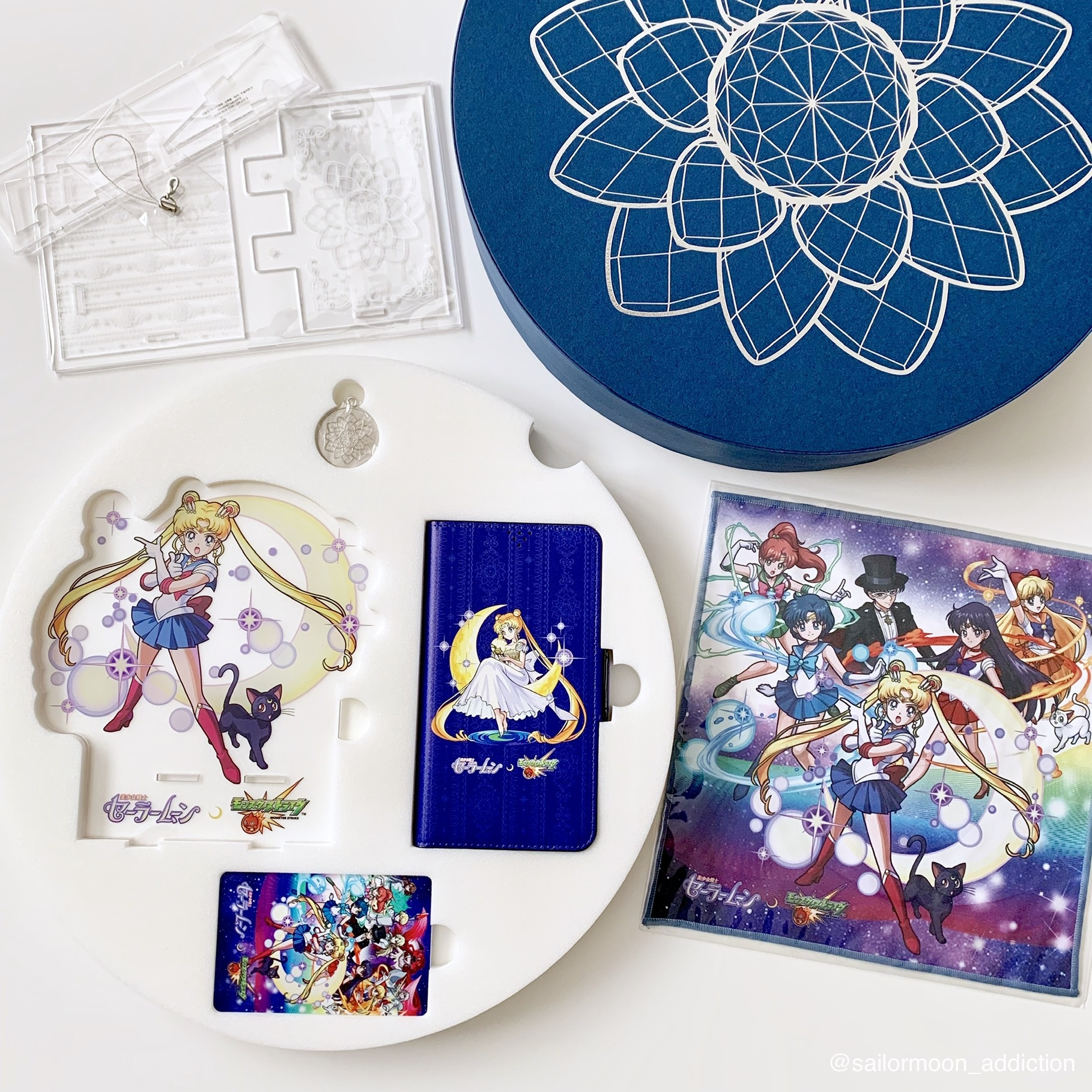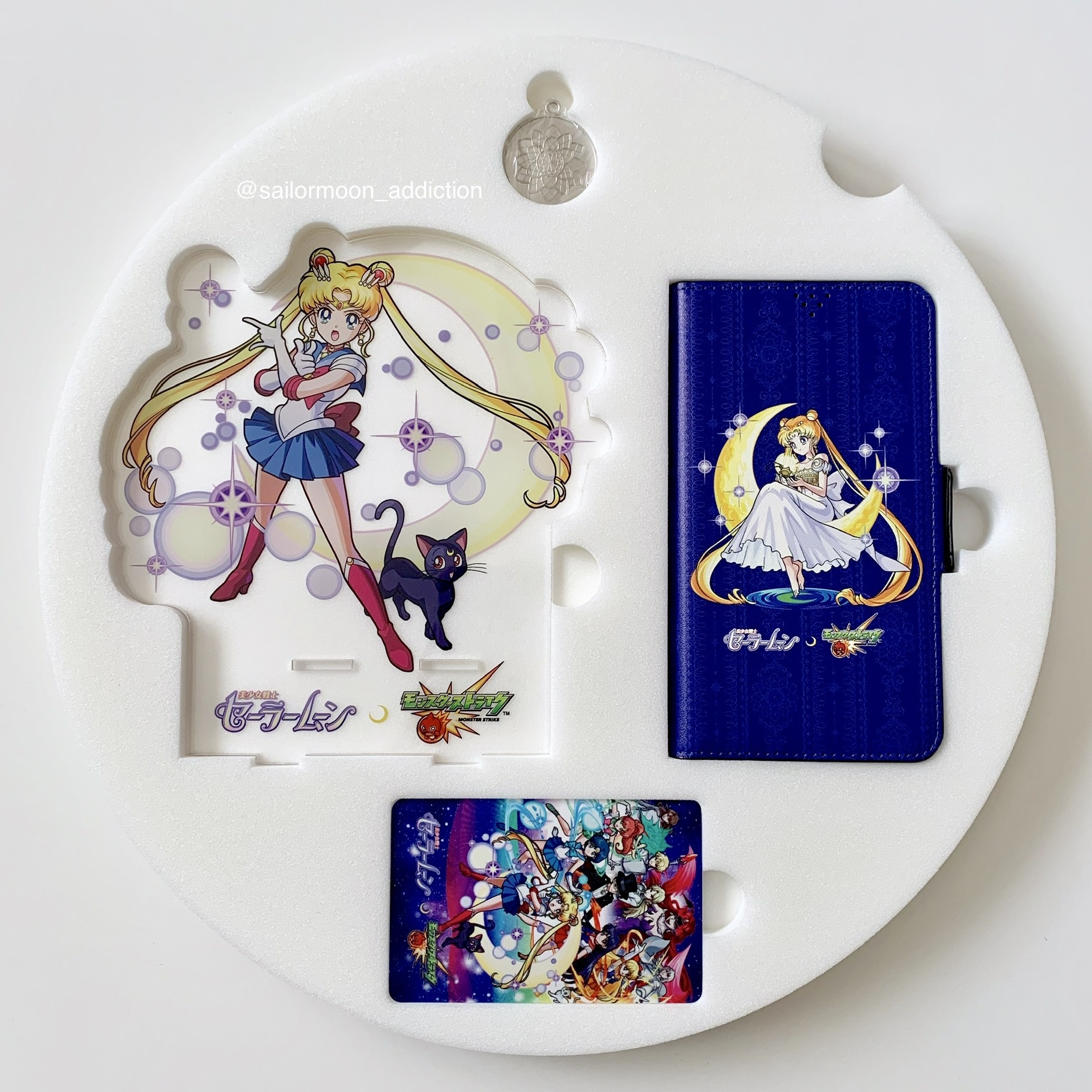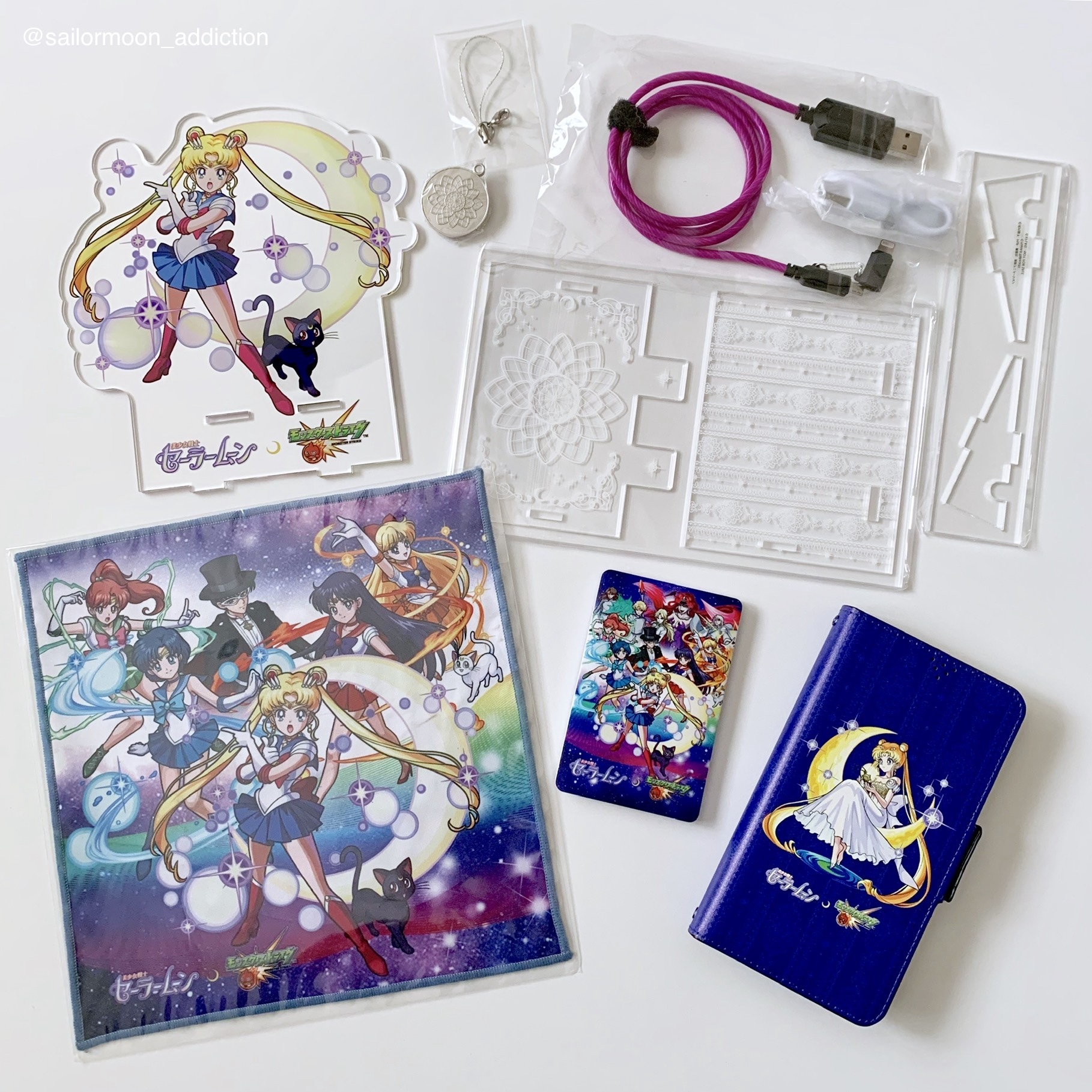 My verdict: I think all of the items included are appropriate in relation to a mobile phone (since this is a phone game). Quality of the products are very good considering this boxset is technically a gift. The size of the portable power bank is much smaller than any other Sailor Moon power banks I own, so it's actually one of the best ones to carry around. I aboslutely love the phone flip cover since it has Princess Serenity printed on it, and the mirror inside is a very nice touch. Overall, I think XFLAG did a great job putting together this limited edition box.
The Phantom Silver Crystal Box is not available at retail stores. Please check out my How to Buy page for instructions on how to purchase this from Japan, or try your luck on eBay.