Every year, specials items are released for Usagi's birthday on June 30th. This year, the Sailor Moon Store released four exclusive items for the birthday celebration: clear file, shopping bag, t-shirt, and towel. All products feature original illustration from Naoko Takeuchi. These items are available both in store, or online at Pretty Guardians Fan Club. You must be a current active member in order to purchase through the fan club site.
Shopping Bag (1,000 yen with tax): This is more like a gift bag than a shopping bag. The paper is very thick and sturdy. 
Clear File (500 yen with tax): The clear files are really nice with clear and crisp print.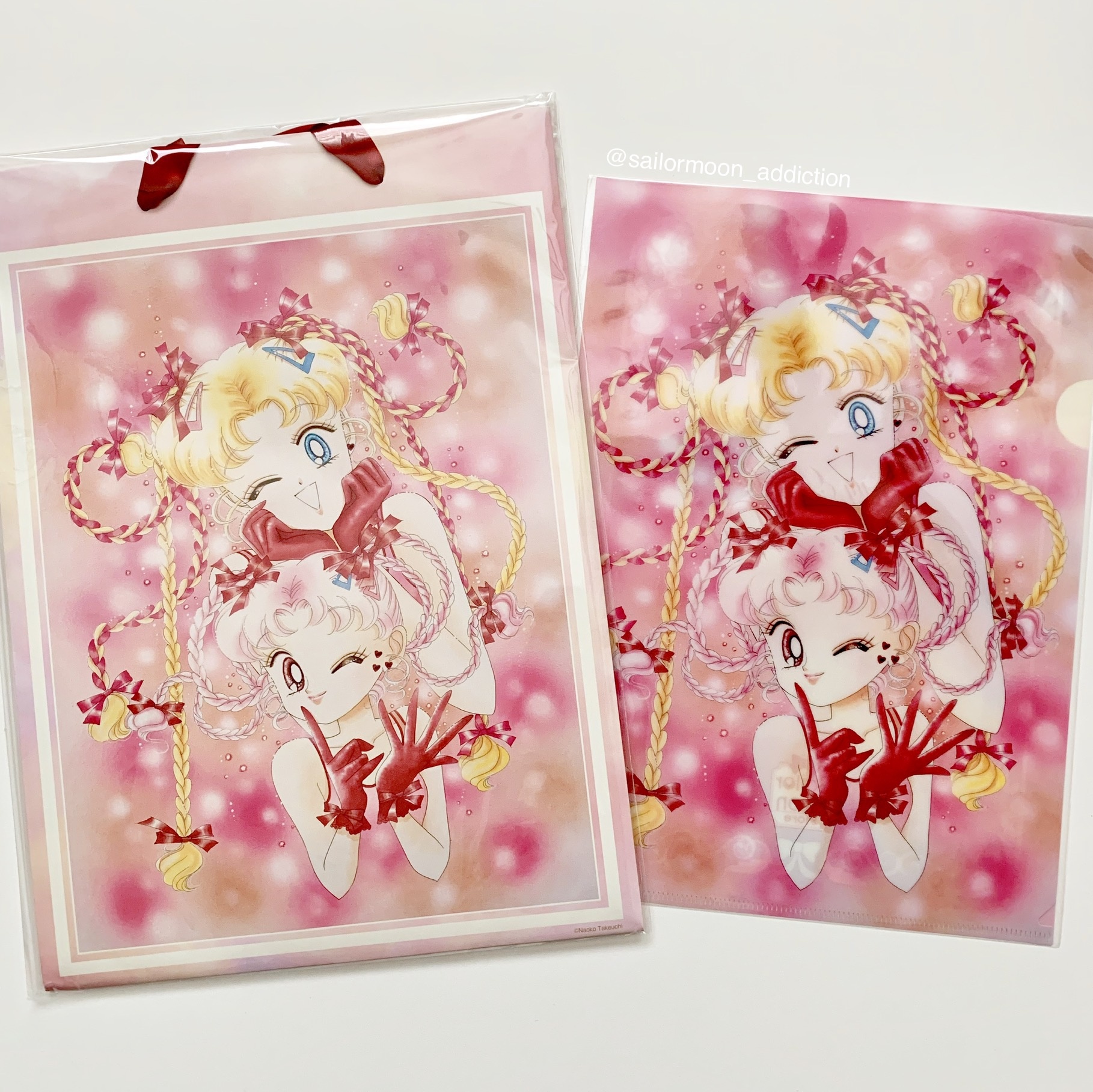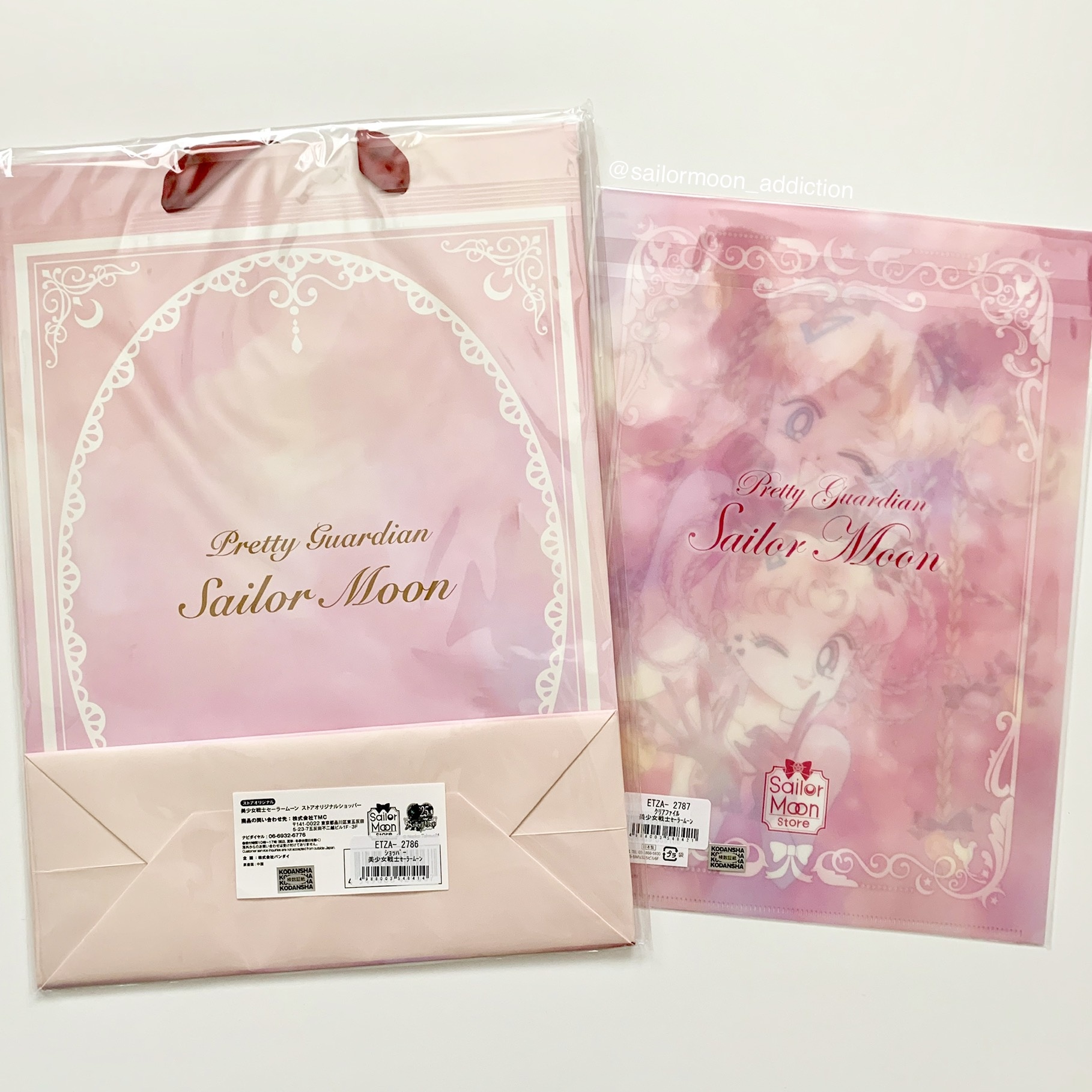 T-Shirt (3,240 yen with tax): The t-shirt comes in two different sizes: small vs medium. I normally wear XS to S, so I ordered a small one. It fits true to size. It's a regular style shirt, so not a slim fit. The quality is very nice with very clear print.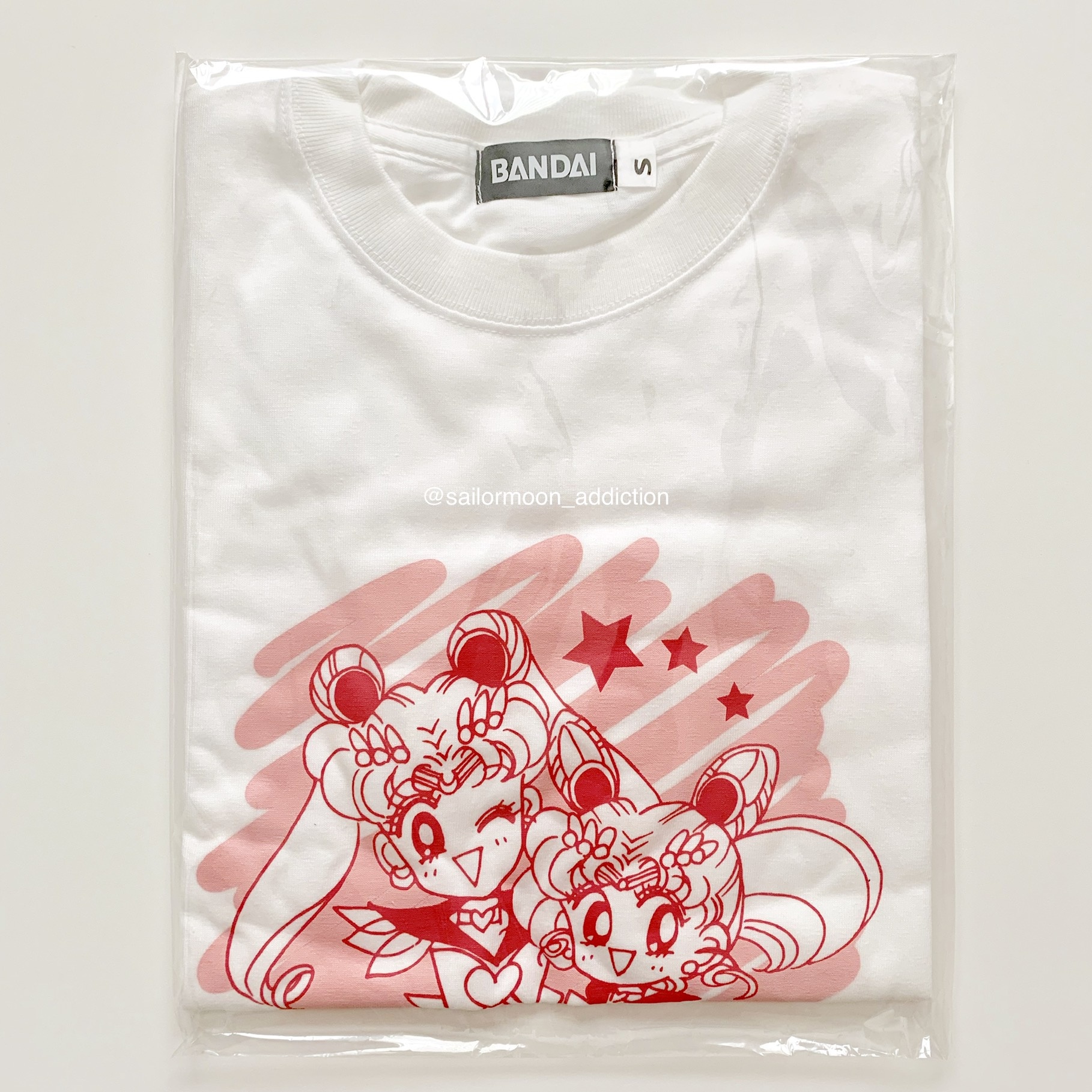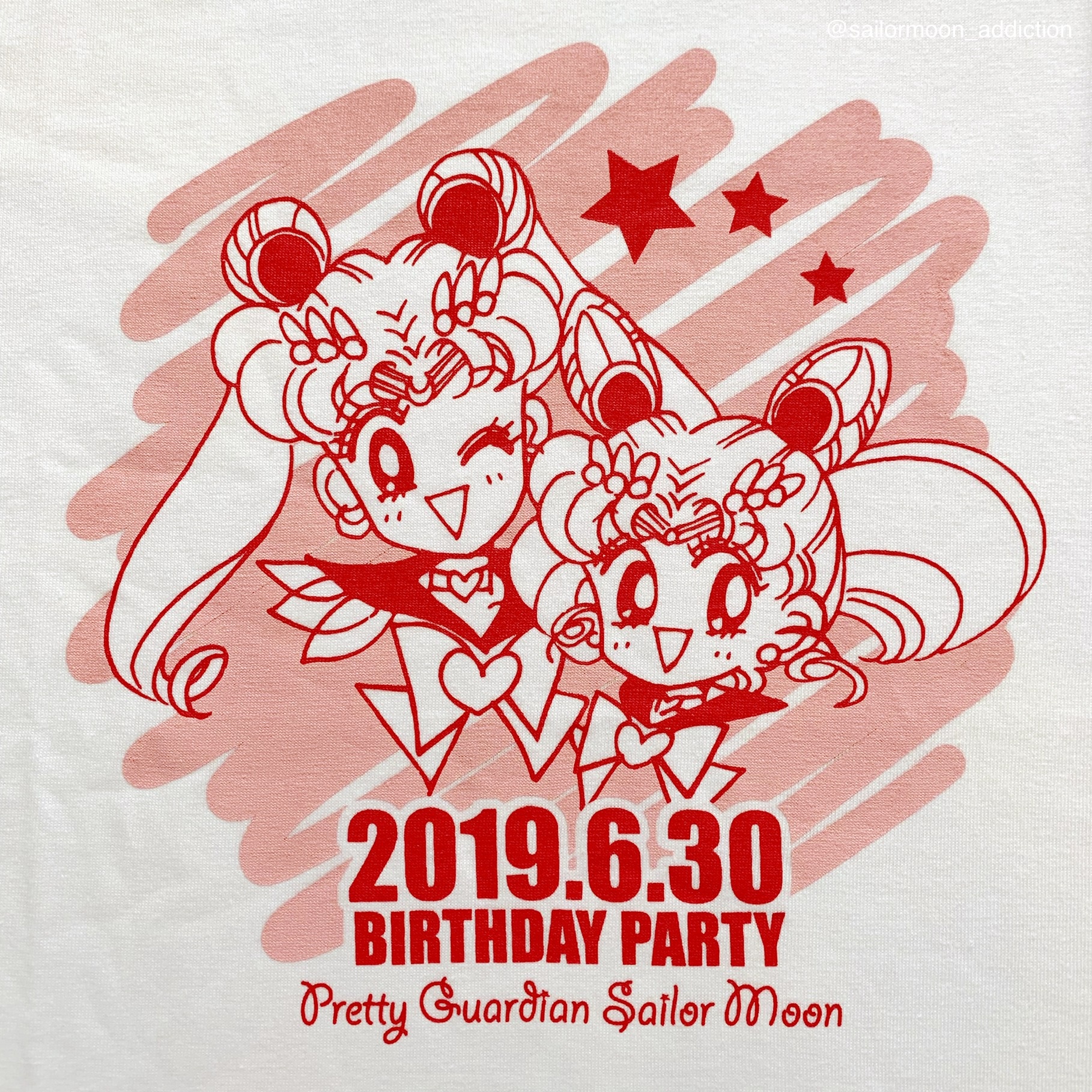 Muffler Towel (2,160 yen with tax): This is just a regular muffler towel, with a print of Usagi, Chibi-usa, Luna, and Luna P. The middle reads "2019.6.30 Birthday Party".
Sailor Moon Store Gift Bag (540 yen with tax): This item is not part of the birthday party merchandise, but I happen to buy it with the Usagi Birthday Party goods. This item is only available in store and through the Japanese version of the fan club. There are two sizes, but I was only able to get the large size. It comes with a drawstring mesh bag and a message card.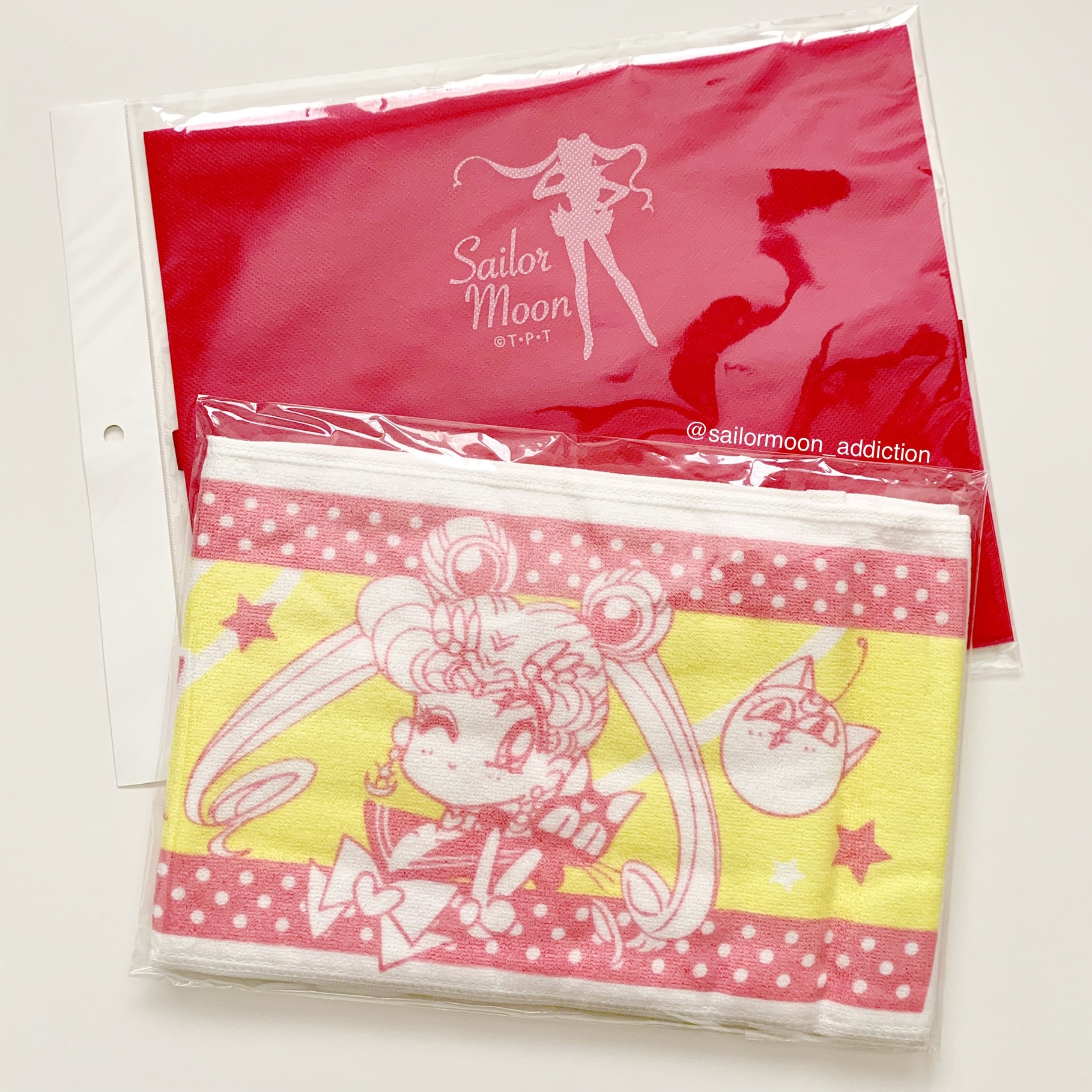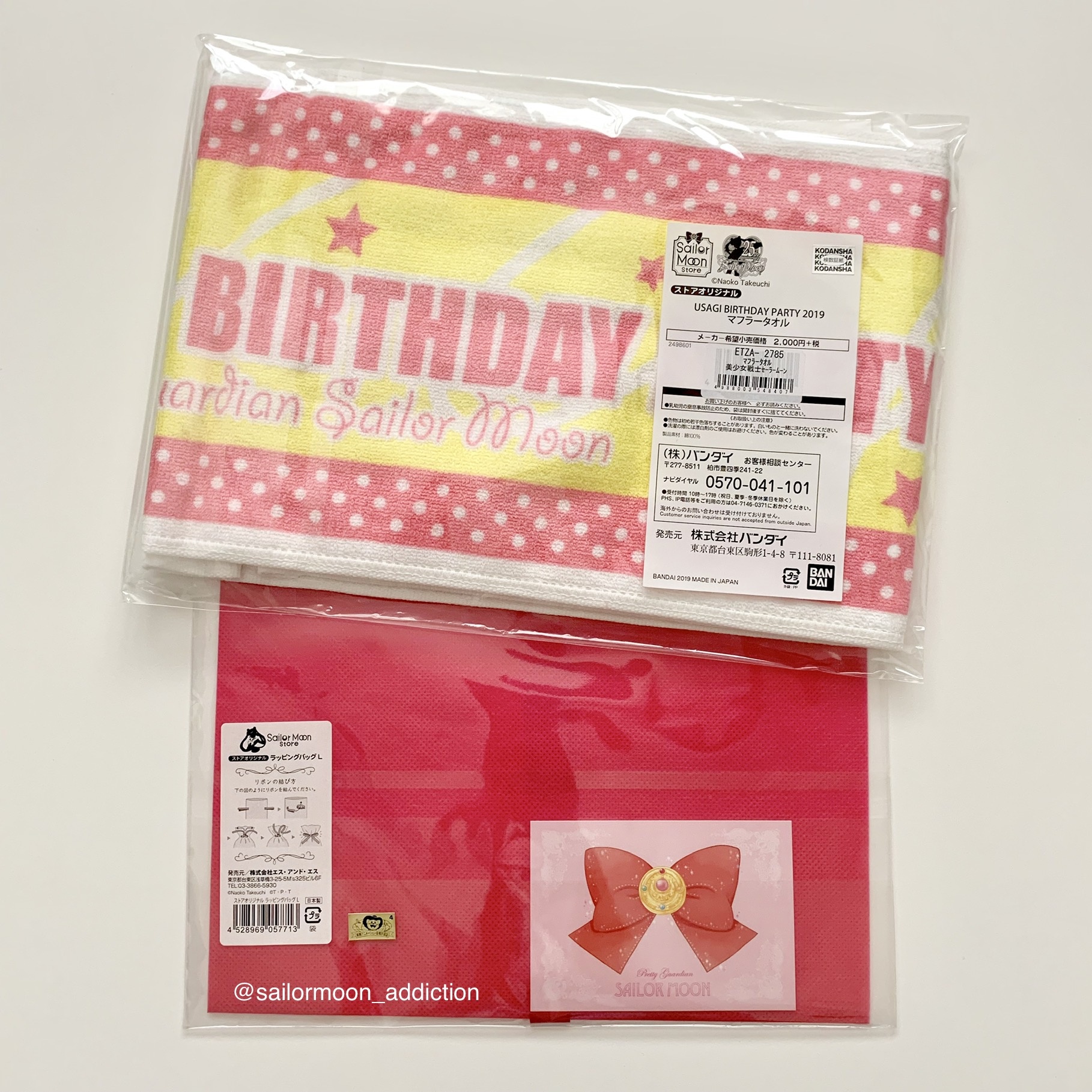 My verdict: I love anything with Naoko Takuechi's original illustration, so I bought everything. The quality of all the products are great, and the print are clear and crisp. If you are a fan club member, you will be able to order them. They were first available for the Japanese fan club, but now they are also available for overseas members.