The Pretty Guardians Fan Club collaborated with Q-Pot to produce these Sailor Moon Transformation Brooch Macaron necklace and bag charm. As a fan of the original manga, I always felt like there aren't enough merchandise based on the manga art. This is why I am extremely happy these were produced. It was available for preorder for fan club members earlier this year, and shipped around May 2019.
While most items are only available through the Japanese fan club membership, these exclusive Q-Pot items were allowed to ship overseas. The necklace cost 17,280 yen (tax included), and the bag charm cost 15,120 yen (tax included).
Like all Q-Pot jewelry I own, these are simply beautiful. The only thing I want to point out, which was something I noticed right away in the stock photos, is Sailor Mar's crystal should be red and not pink. The center stone that represents Sailor Moon should be pink (although I think the current white crystal or even yellow crystal would have been appropriate too). I'm just not sure why Q-Pot decided to use pink for Mars.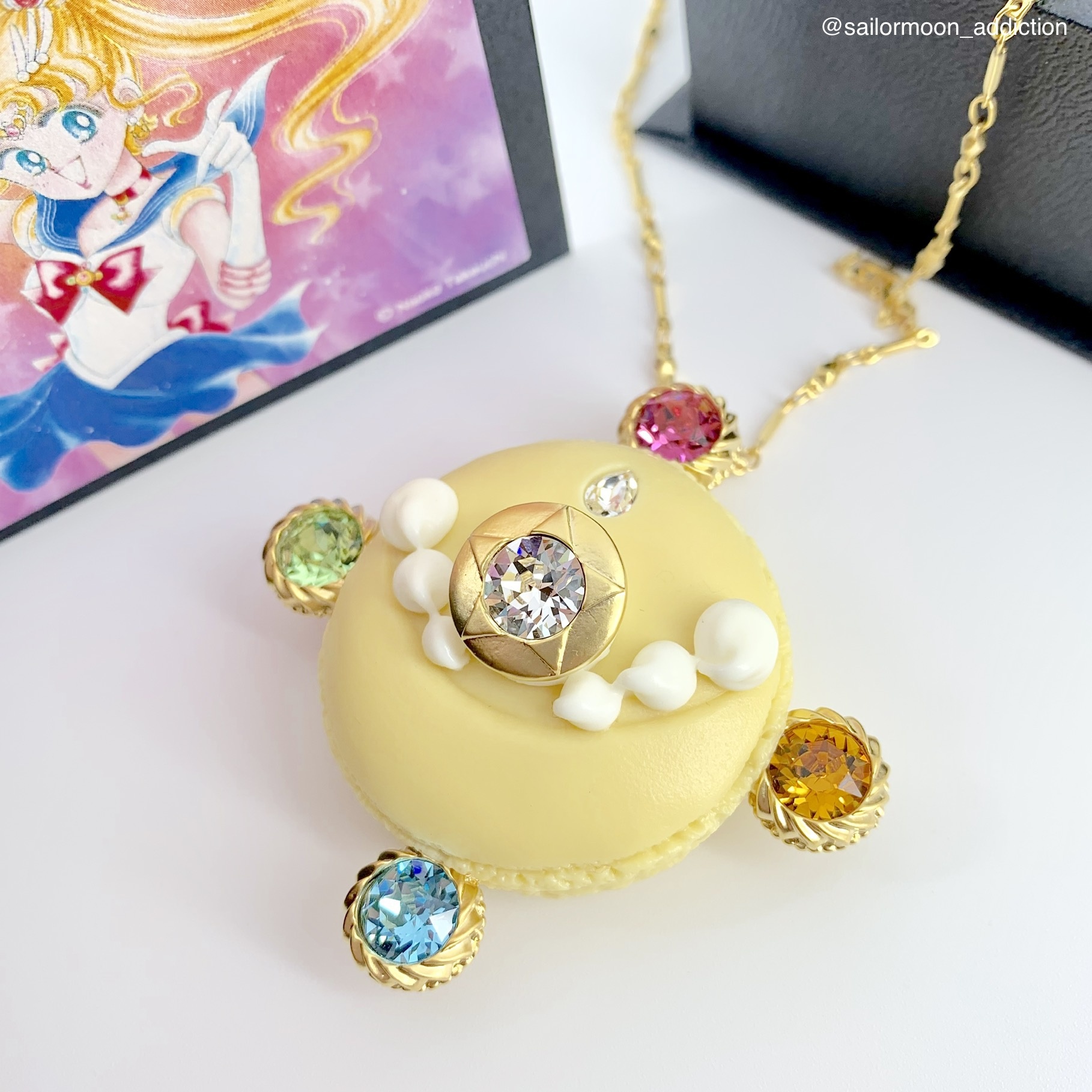 Of course, I still love these nonetheless. The necklace and bag charm also came with a special box with the fan club logo, and an image of Sailor Moon from the original illustration on the inside.
My verdict: Although Sailor Mar's crystal color isn't completely accurate in my opinion, I am still very happy they created the Transformation Brooch based on the manga. The pendants are well made, and the Swarovski crystals makes them super sparkly!
Unfortunately, these are no longer available to buy. However, you can try eBay or other marketplace shops if you are interested.