I've been collecting all of the Sailor Moon x Q-Pot cafe plates since they first started the collaboration. This year's plates are ribbon shaped, and comes in two different colors.
Red version has an image of the Transformation Brooch from the anime.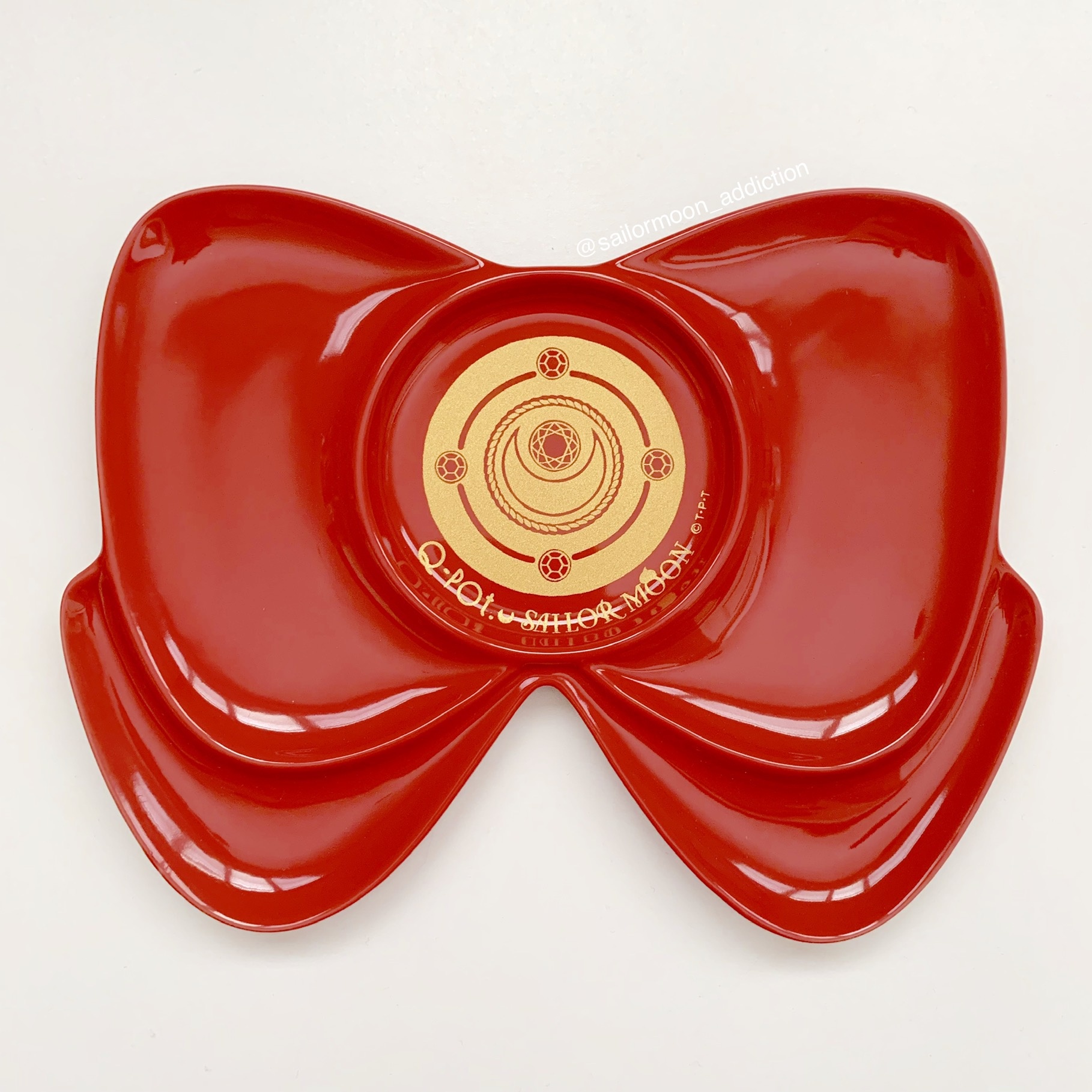 Pink version has an image of the Crystal Star Brooch.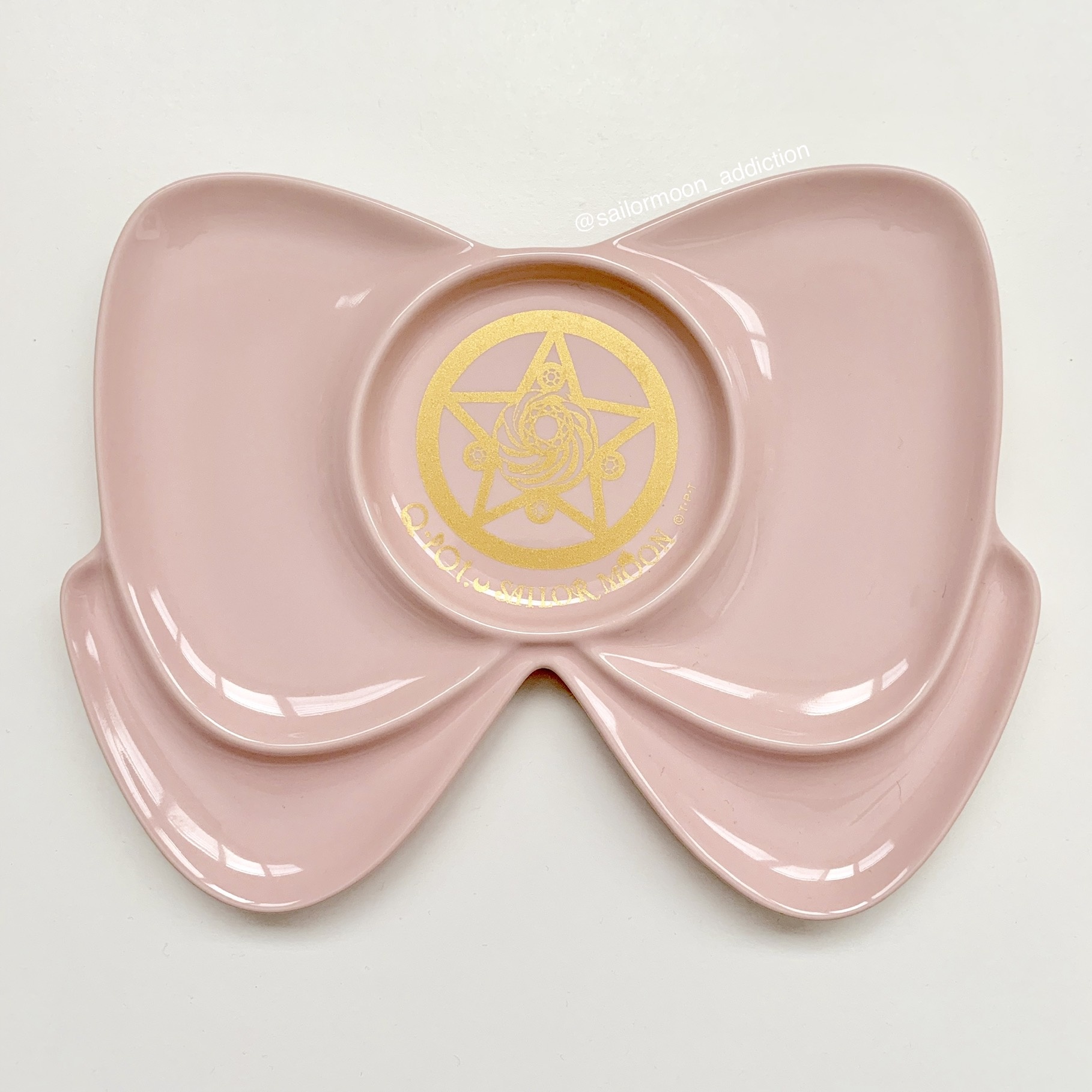 The ribbon design creates "sections" that allows you to separate the items on the plate. I think that's a great idea when you need a plate with dividers. The plates are ceramic, and feels very sturdy. Of course, I doubt I'd use these plates in fear of damaging them.
My verdict: These plates great collectibles if you are a fan of Sailor Moon x Q-Pot merchandise. They are not sold as regular products. You can obtain them by going to the Q-Pot cafe during the Sailor Moon event, and ordering desserts with these plates. The dessets aren't cheap since they "include" the plate. You can also read my review of all the goods I purchased from the 2019 collaboration.
These cafe limited plates can be obtained from personal shoppers or from online sites like eBay or Yahoo! Japan Auctions. Please click here to read more about using proxy service.