Premico recently announced and released the Sailor Moon "Moonlight Dancing Stone Pendant Necklace" on August 7, 2019. Premico has previously produced watches, wallet, and phone case for Sailor Moon. This is the first time they created a jewelry piece for the collaboration.
The necklace comes with a custom jewelry box featuring the Crystal Star. There are four rhinestones to represent each of the four inner senshi. The center is an image of the Silver Crystal.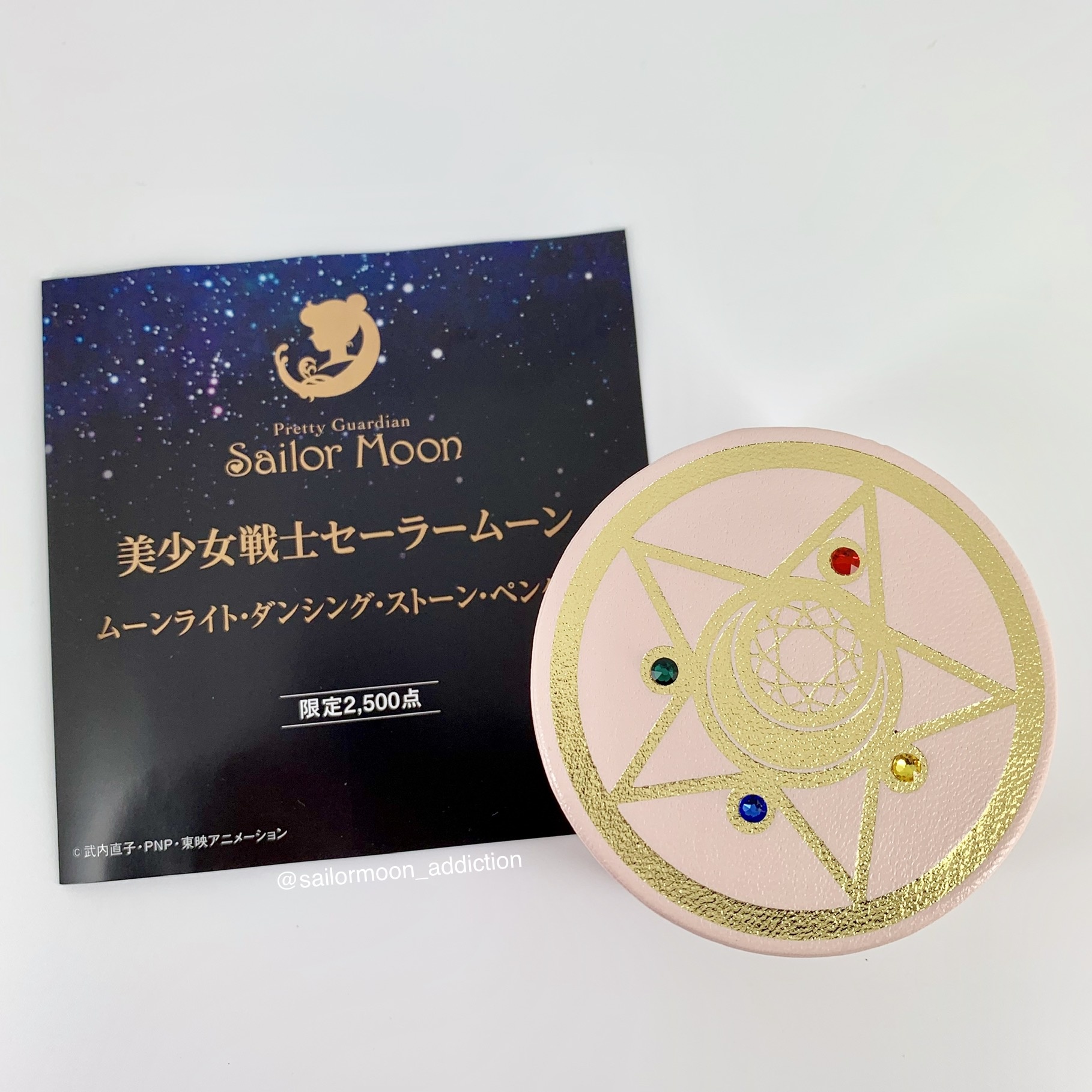 This necklace is called "Moonlight Dancing Stone Pendant" because the CZ stone above the moon can turn, thus creating a sparkle that appears to "dance" as it moves. The smaller stone at the center of the ribbon is a small diamond. The necklace is made of .925 sterling silver, plated in 18k gold.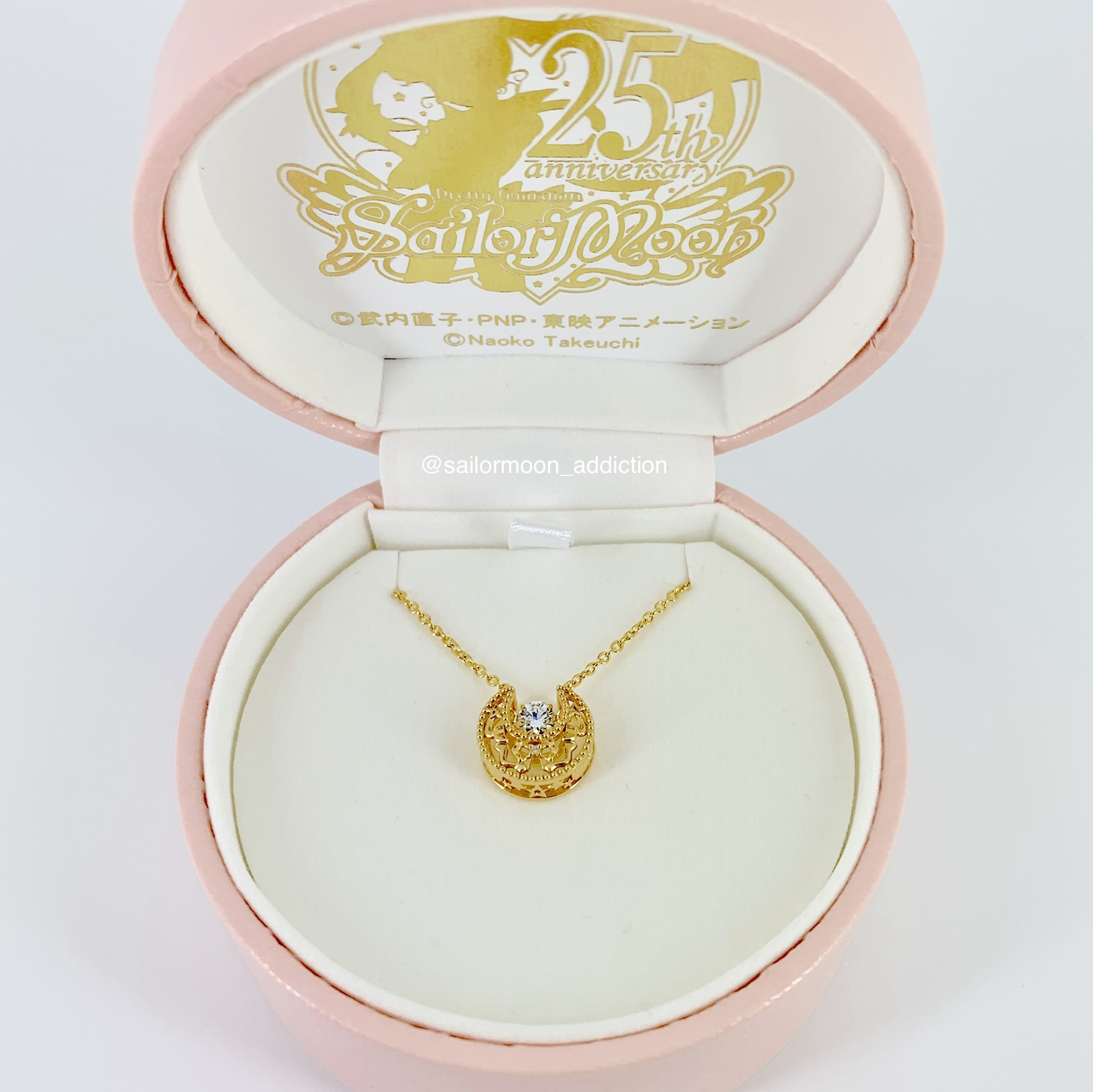 I really enjoy all the intricate details on the pendant. When flipped to the side, you can see the silhouette of Luna. Even the tiny little moon on her forehead is visible!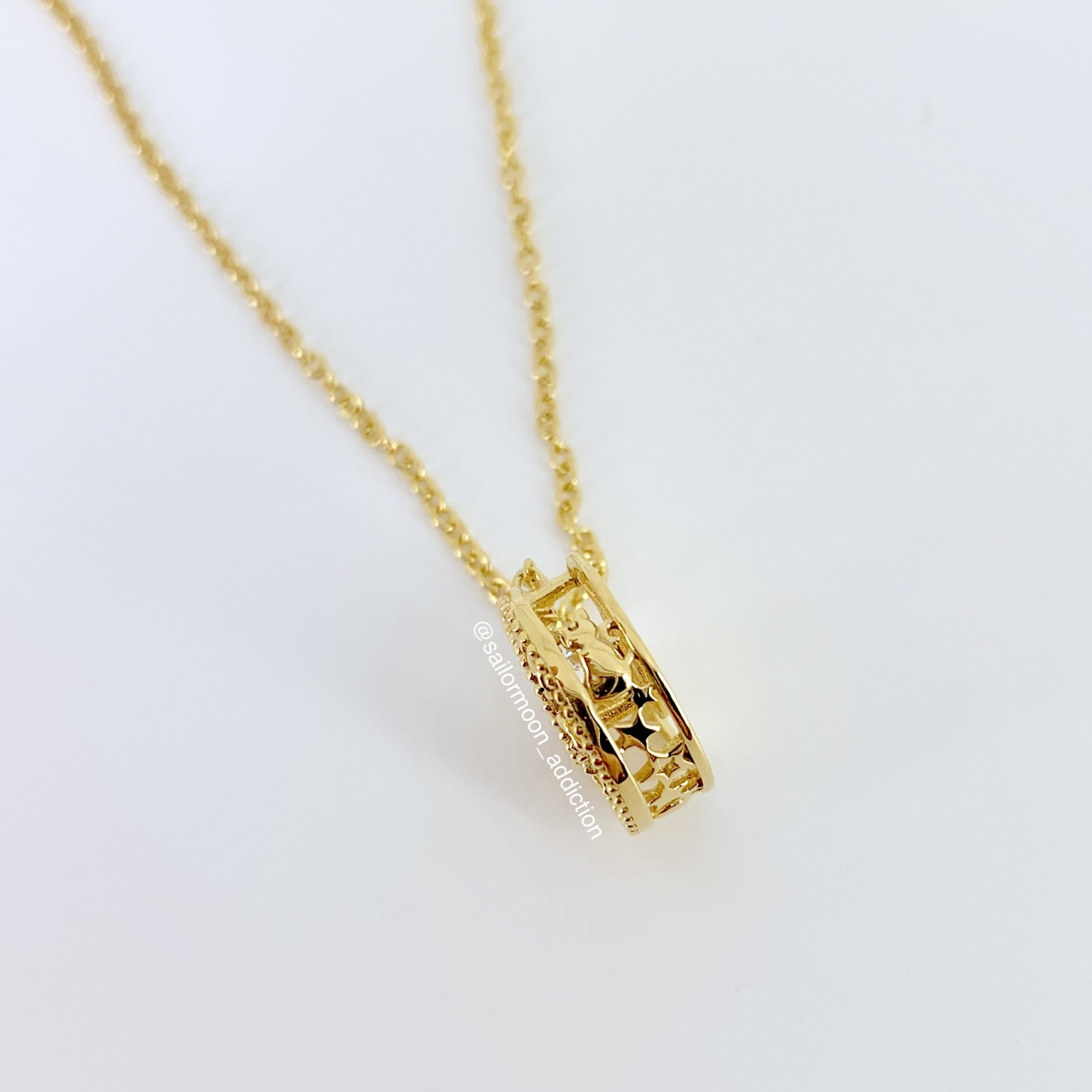 This pendant actually looks quite similar to the Sailor Moon 2017 Classical Concert moon necklace from afar. Therefore, I decided to take a picture of the two side by side so you can see the comparison. The major difference is the size. The Premico version is larger but still not overly big. The pattern is also different since the concert necklace design is based on music. One trait they both have in common is Luna - the Premico version has Luna on the side of the pendant, while the classical concert version has Luna on the backside of the necklace.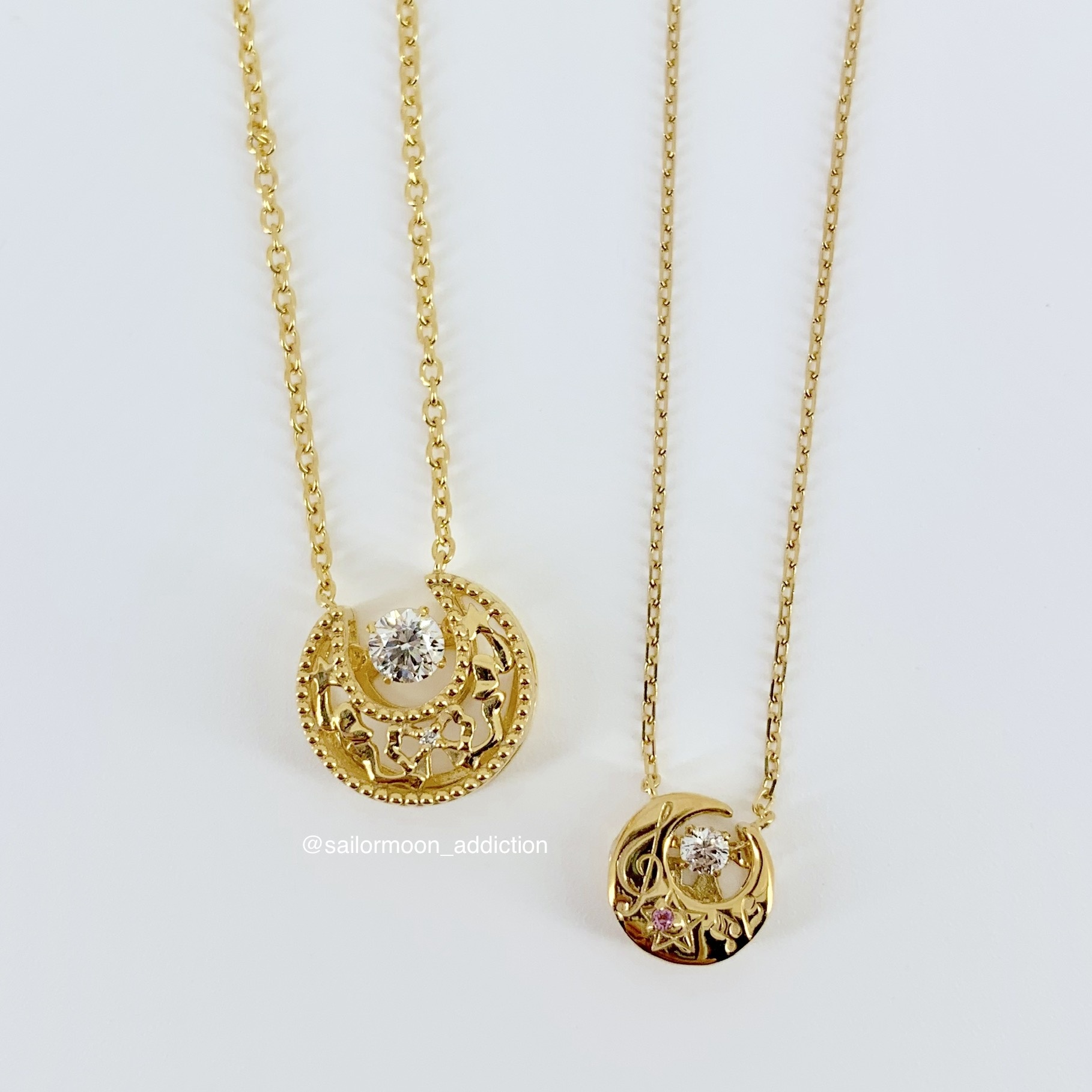 The price of the Moonlight Dancing Stone Pendant Necklace is 21,384 yen (tax included), with 756 yen shipping fee. It is sold only within Japan.
My verdict: I personally like to collect Sailor Moon related jewelry, so I bought this necklace as soon as it was announced. This is a limited release, so only 2,500 necklaces are produced. If you don't already own the Sailor Moon 2017 Classical Concert moon necklace, and like the design, I think you'll enjoy the Premico version much more. Both necklaces are gold-plated with sterling silver as the base material. However, the Moonlight Dancing Stone Pendant has a lot more sparkle! 
Please click here to learn about how to use proxy services to buy from Japan.