It's hard to believe 2019 is already the fifth year of the Sailor Moon x Q-Pot collaboration. I'm so excited to finally complete the entire set of Sailor Moon's brooch macaron necklaces. The newest additions from this year are the transformation brooches from both the anime and manga. The manga version was a Pretty Guardians Fan Club exclusive, while the anime brooch was released on June 30th with all of the other accessories and goods at Q-Pot cafes and their online store.
The pink collection box is from this year, and the six compartments worked out perfectly to fit all of the Sailor Moon brooch macaron necklaces produced between five years ago and now. All of these are beautifully designed and crafted. The prices for all of the macaron necklaces are 16,200 yen (tax included), except for the fan club exclusive, which was 17,280 yen (tax included).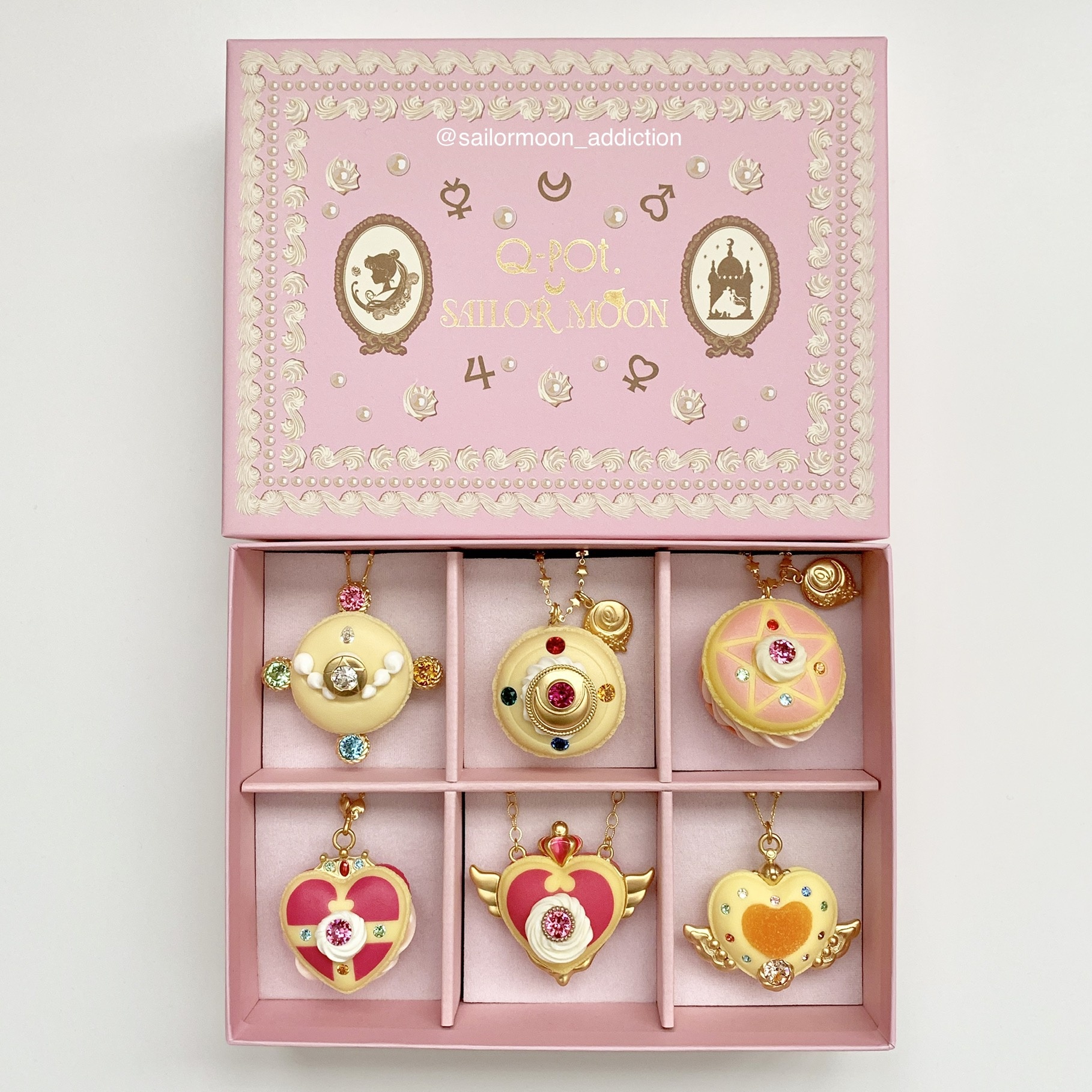 Last but not least, here's a photo of all the special jewelry boxes over the years, plus the fan club exclusive version.
My verdict: There isn't much to say except I am so happy to own this beautiful collection of unique Sailor Moon brooches that looks like yummy desserts! The other exciting news is that Q-Pot is re-releasing all of the brooch macaron necklaces and bag charms this year, so you can preorder them on their website.
Please check out my How to Buy page for information on how you can buy them.