The Pretty Guardians Fan Club is offering special editions of the Sailor Moon Eternal Movie Character Song Collection. There are two versions to choose from: Luxury vs Normal editions.
The luxury edition will include the CD, Moon Crisis Bangle, Crystal Carillon Mask Charm bonus, A4 clear file bonus, and special online event "Eternal Weekend Party" invitation. The price is 7,800 yen plus tax.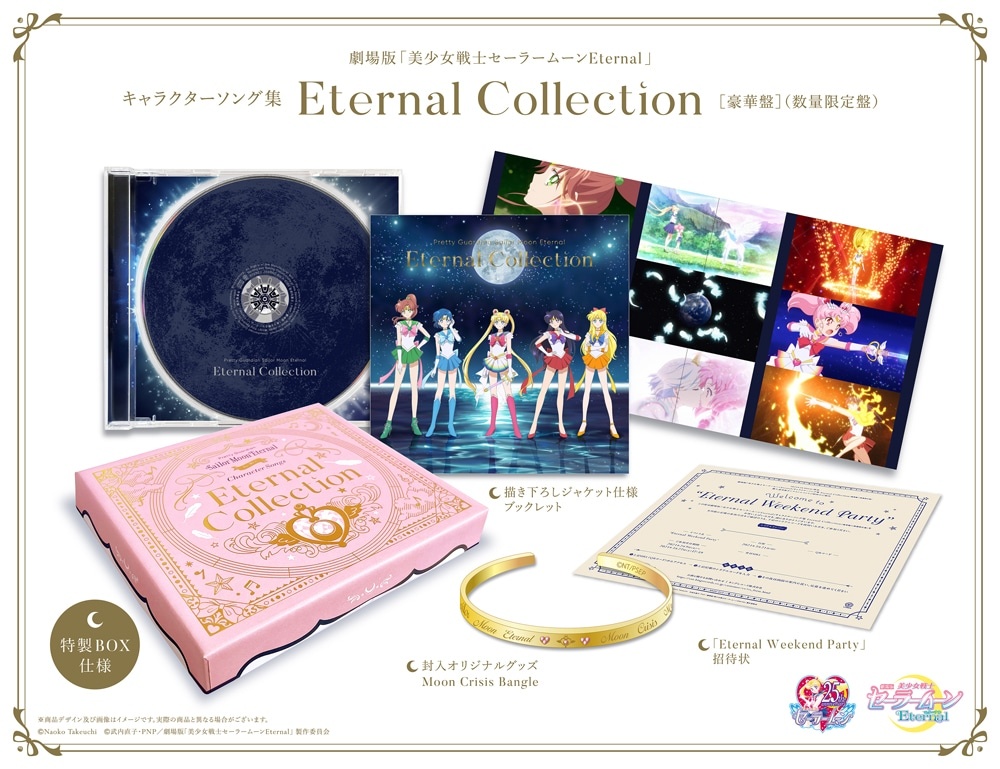 The normal edition include the CD and fan club bonus A4 clear file. The price for the normal version is 3,500 yen plus tax.
These special edition CDs are only availabe via the Pretty Guardians Fan Club in Japan, not overseas. Therefore, you'll need membership access to the Japanese Sailor Moon Fan Club. Click here to learn how to use online proxy to buy from Japan!