It seems like the Sailor Moon Ichiban Kuji prizes just keeps coming. A new collection was just announced. It's going to be based on the upcoming Sailor Moon Cosmos movie entitled "Holy Lights Collection." As you can probably tell by the name, this set will focus on the Sailor Starlights.
Here's an overview of the prizes: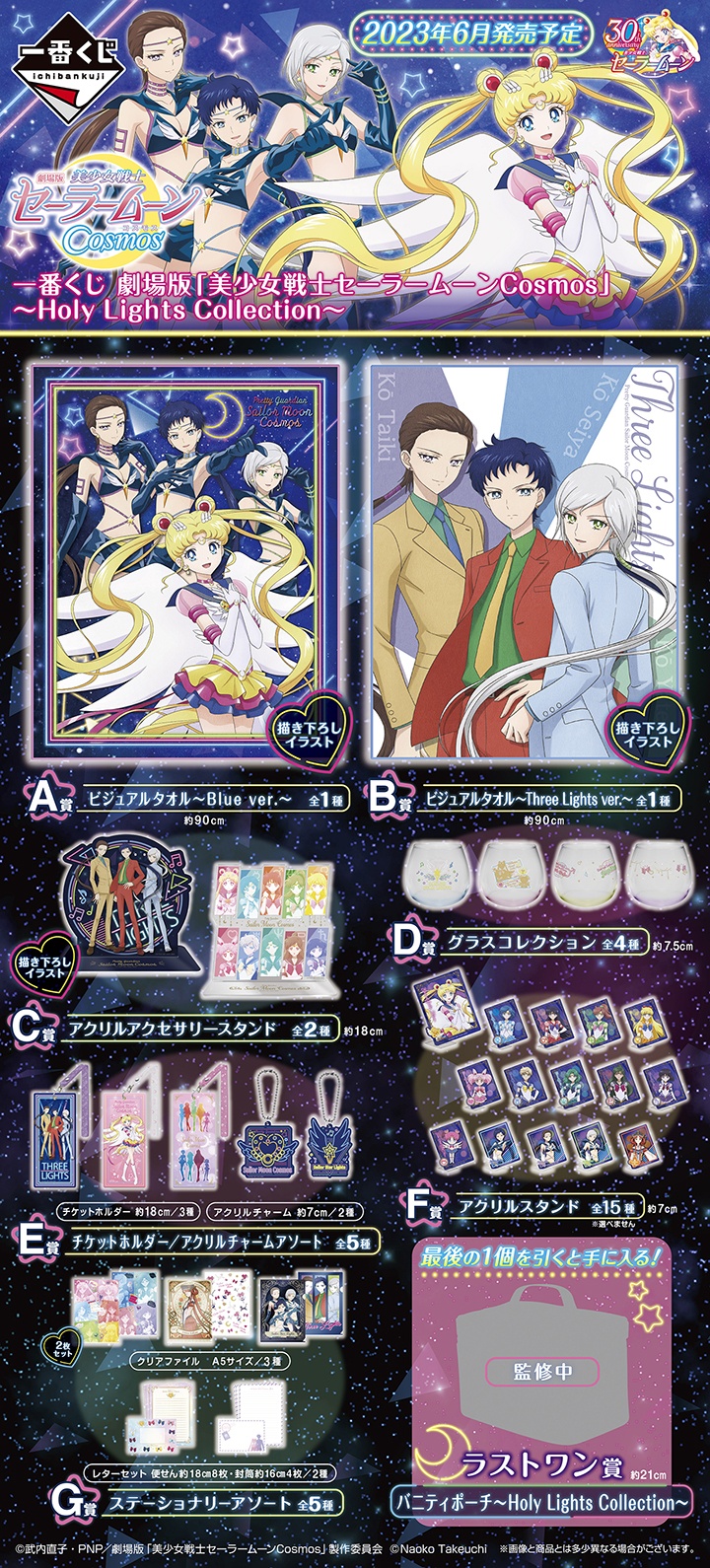 A prize visual towel ~Blue ver.~

B prize visual towel ~Three Lights ver.~

C prize acrylic accessory stand

D prize glass collection

E prize ticket holder / acrylic charm assortment

F prize acrylic stand

G prize stationery Assorted

Last One Prize Vanity Pouch ~Holy Lights Collection~

Double Chance Campaign Vanity Pouch ~Holy Lights Collection~
As usual, the lottery will be available in Japan. It's 700 yen per play. Sometimes you can find the entire lot on sale on Japanese marketplace sites. Click here to check out our how to buy guide on how to purchase from Japan from anywhere in the world.