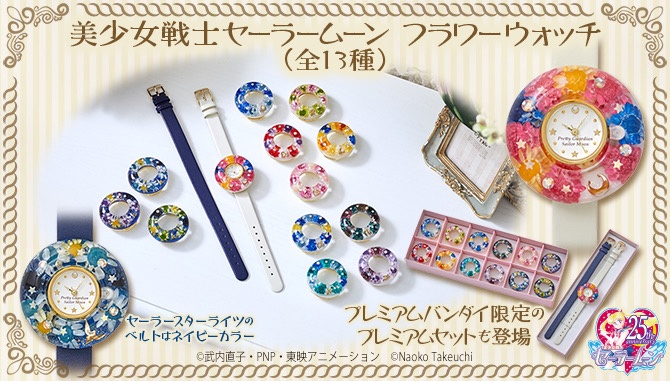 If you like dried flowers in your jewelry or accessory, this may be the watch for you. Premium Bandai Japan is releasing a set of Sailor Moon Flower Watch with interchangeable bezel. The bezel are inspired by the ten senshi, plus the three Sailorlights.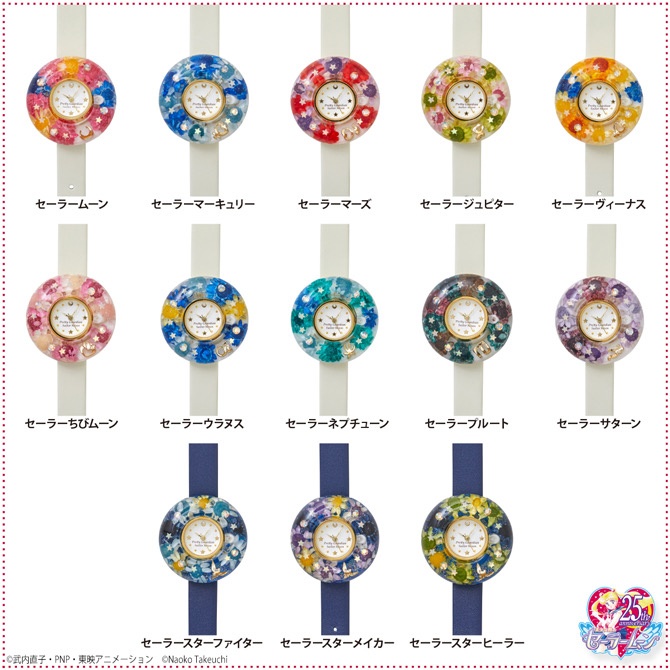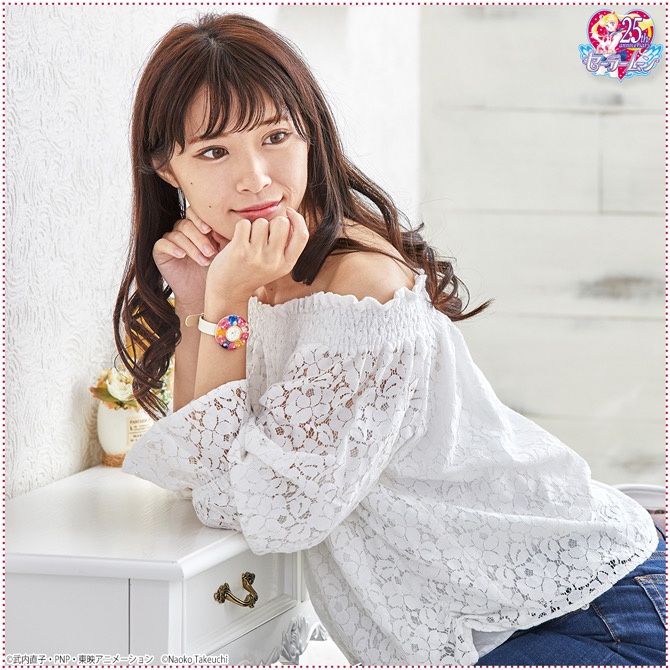 There are various buying options (prices excludes tax):
Individual watch: 12,500 yen each
Bezel: 4,000 yen each
Premium Set (watch and all bezel): 60,000 yen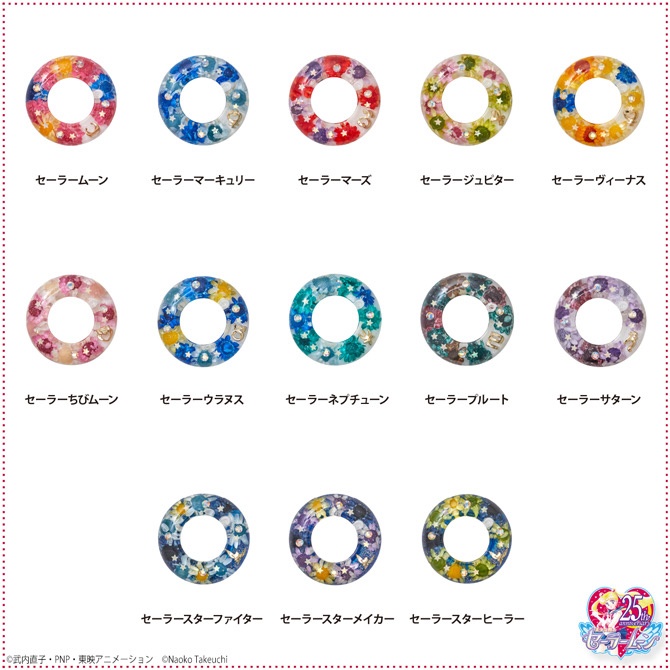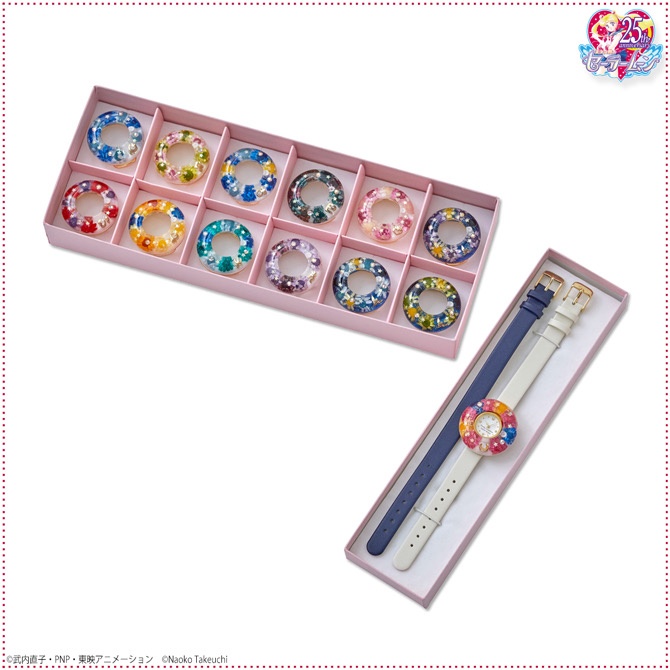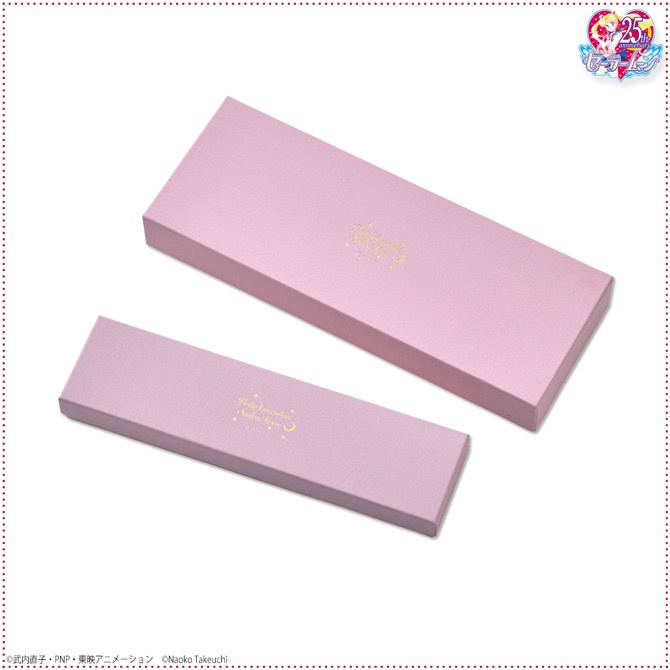 If you live outside of Japan, you will need to use an online proxy service to purchase the watch.