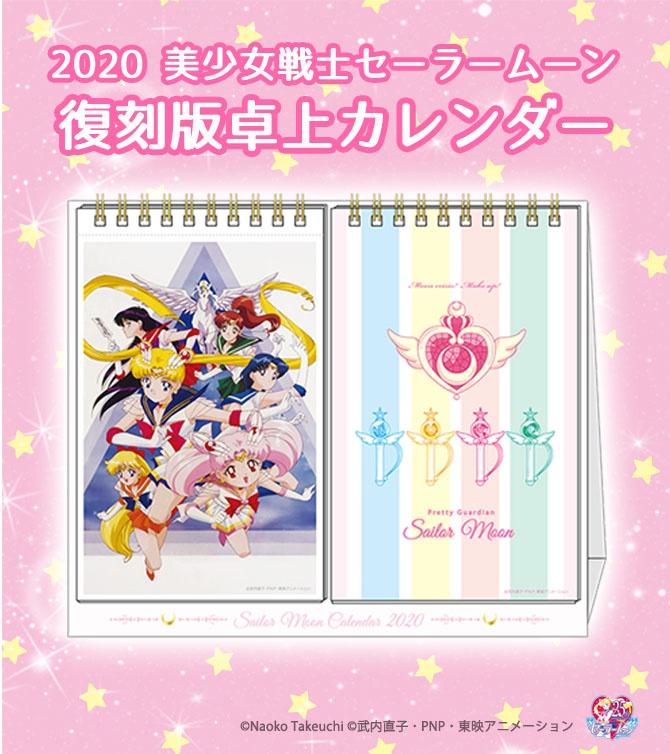 A new Sailor Moon 2020 Desktop Calendar has been released announced. It is a reprint of a calendar from 1996, with updated dates for the year 2020. The artwork featured are all from the original version. In addition, the prints are perforated, so you can tear it off carefully and use them as postcards!
This calendar will be released mid-December. So far, I've seen it available on three sites: Japanese version of the Pretty Guardians Fan Club, Amazon Japan, and AmiAmi.
The retail price is 1,800 yen (tax not included).