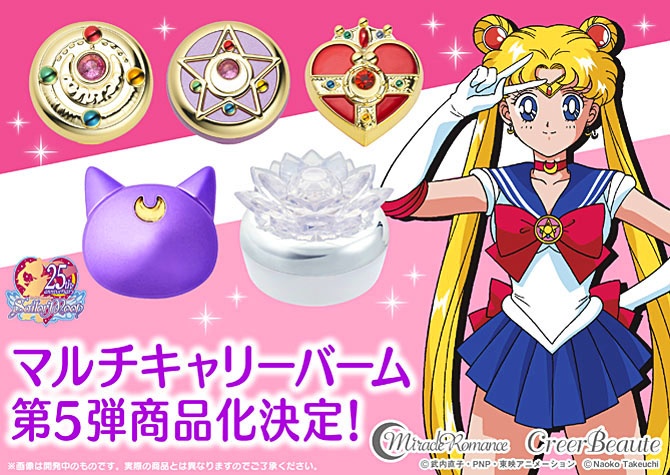 Set 5 of the Sailor Moon Miracle Romance Multi Carry Balm was just announced. You can choose from five designs: 
Transformation Brooch, Crystal Star Compact, and Cosmic Heart Compact (these cases were previously released, but gets a new scent). The new additions are Luna and the Silver Crystal.
All the Multi Carry Balm from this release will have a rose scent, while the Silver Crystal balm will be unscented.
The price for each is 980 yen (tax not included), and is scheduled to release March 2020.
These will most likely be available in the Sailor Moon Store. However, if you live outside of Japan, you can try sites like Amazon Japan, Rakuten Japan sellers, or Yes Style.