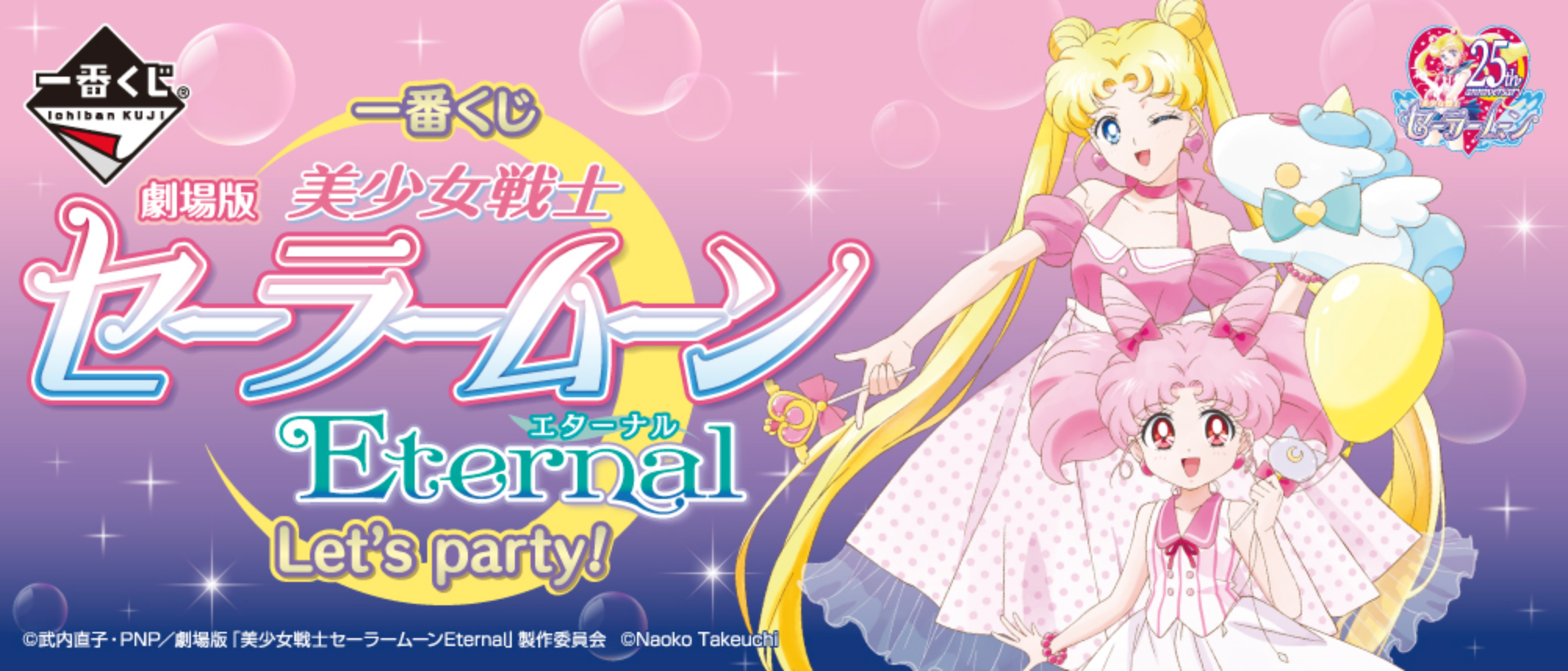 The new Sailor Moon Ichiban Kuji has been announced. The newest line is called "Pretty Guardians Sailor Moon Eternal Let's Party!" This new set of Ichiban Kuji prizes is scheduled to release some time in September of 2020. In addition, it will feature all new artwork!
Here's a picture of the prizes.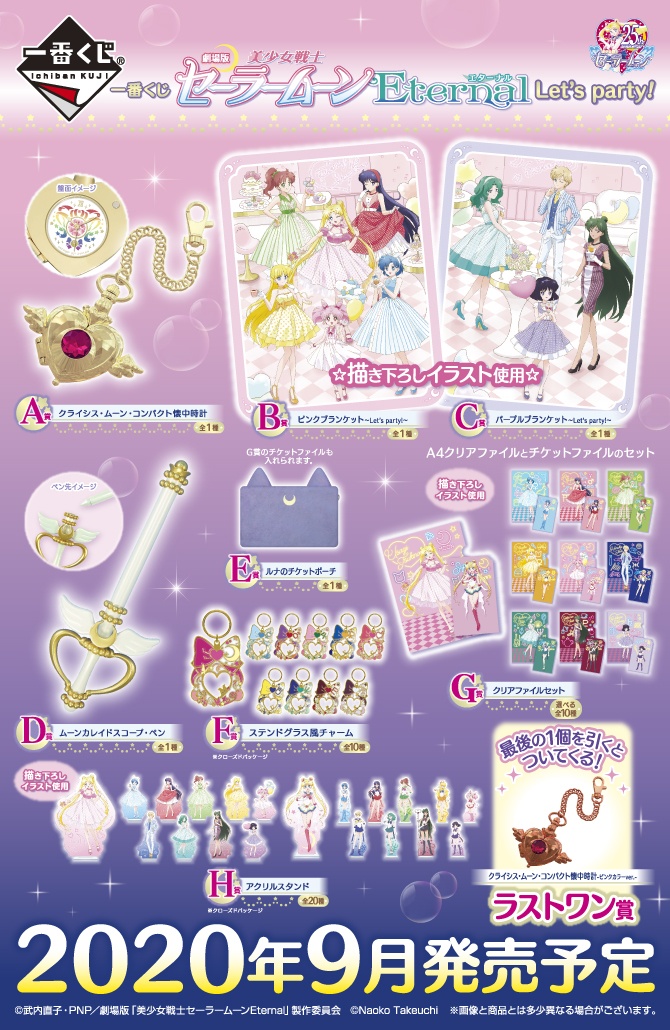 Prize A: Crisis Moon Compact Pocket Watch
Prize B: Let's Party Pink Blanket (featuring inner senshi)
Prize C: Let's Party Purple Blanket (featuring outer senshi)
Prize D: Moon Kaleidoscope Pen
Prize E: Luna Pouch
Prize F: Stainglass Charms (10 types)
Prize G: A4 Clear File Sets (10 types)
Prize H: Acrylic Stands (20 types)
Last Prize / Double Chance: Crisis Moon Compact Pocket Watch (pink version)
I can't wait for these to be released. I will definitely be purchasing the entire case, so I can get one of every item. What's your favorite prize?